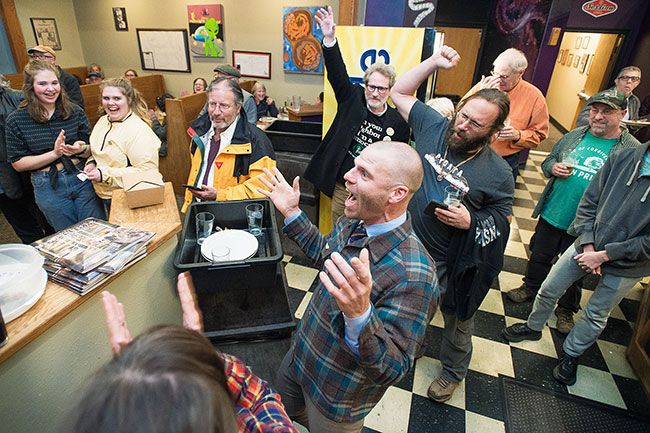 Voters select Kulla for Yamhill County commissioner
[Updated Friday10:15 a.m.]
Yamhill County farmer Casey Kulla won a seat on the Yamhill County Board of Commissioners on Tuesday, winning 55.6 percent, to incumbent Stan Primozich's 44.09 percent.
"The only thing I can say is I have been proud to serve the people of Yamhill County, and I certainly am sorry I am not going to be able to continue to do that," Primozich said Tuesday evening.
He added however, that he had "given totally of myself," and feels proud of the work he has done.
"We have a lot of things to be proud of in Yamhill County and I have worked ... to make my hopes and dreams for Yamhill County a reality."
It was standing room only at Third Street Pizza in McMinnville on election night, where Kulla was being mobbed by excited supporters.
It was his first run for public office. Kulla said he had applied for a seat on the county planning commission, but never heard back.
The campaign was marked by its participants' courtesy and focus on the issues rather than on attacking each other. Primozich and Kulla debated the merits of experience versus new ideas and priorities ranging from continued focus on economic development to addressing the challenges of water scarcity in a warming climate.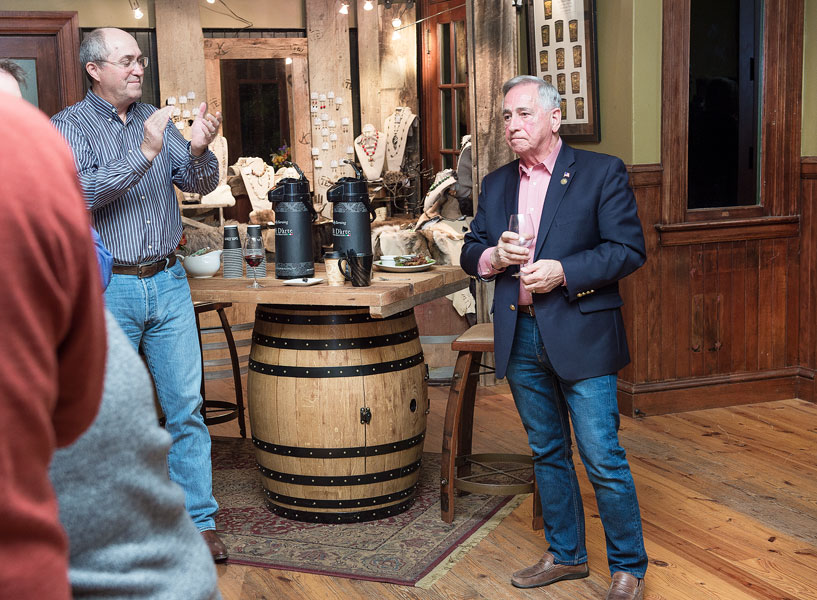 Kulla said he had received an e-mail from Primozich offering hopes that he would "find the office as satisfying and rewarding as I have."
However, he said, that isn't his goal.
"I don't expect it to be satisfying or rewarding to me, I just want to see the county led from a different perspective. I just want county residents to feel heard and feel safe as the world changes around them.
"Because I have a lot of really rewarding things in my life already and I don't think that's why people elected me," he said.
Kulla said he has an ambitious set of goals, including greatly increasing the rate at which county roads and bridges are repaired, eliminating erosion and increasing native vegetation along county roads, improving worker morale, boosting county transparency, initiating a charter review committee to look into changing to five elected commissioners, sending out a survey to all county residents, and addressing climate change. He said he'd also like to fund installation of utility-scale solar arrays on county land, change the structure of the parks department, and increase the county's earthquake resilience.
He said he wants to "increase accessibility by moving my office to the front porch of Fenton House and providing for 'office' hours where all are invited to chat/complain/offer/volunteer/question."
"It's a tremendous, tremendous moment, I feel like, in the county," he said. "We have neighbors on the island [with whom] we don't share political views at all – there's like no overlap – and yet they supported me. It's very humbling. It's a good feeling."