Jerry Lee Jepson 1949 - 2023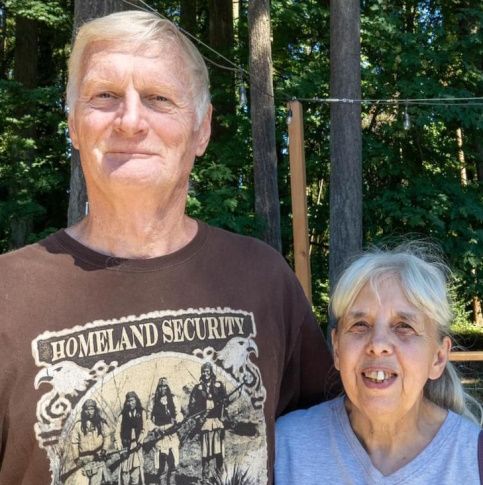 Jerry Lee Jepson was born May 5, 1949, in Forest Grove, Oregon, the son of the late John Jepson Jr. and Ramona May (Dieter) Jepson. He was raised and received his early education in Netarts, Oregon, until as a teenager he moved with his family to Tillamook, Oregon. He was a graduate of Tillamook High School Class of 1968. Jerry later attended Portland Community College and received a certificate in shoe repair. He also attended Concorde Career College in Portland
He was united in marriage to Bonnie J. Snider on June 2, 1969, in the Salt Lake Temple of the Church of Jesus Christ of Latter-day Saints in Salt Lake City, Utah. They celebrated their 54th wedding anniversary this past June. Following their marriage, they resided in several communities. Jerry served in the United States Air Force, stationed at Great Falls, Montana, and later in Omaha, Nebraska. He served four years, until receiving his honorable discharge.

Following his discharge, they resided in the communities of Tigard, Tillamook, Cornelius and Hillsboro for 20 years, until 2013, when they moved to the community of McMinnville, Oregon, where they have resided since.

While serving in the U.S. Air Force, Jerry served as a X-ray technician. He later owned and operated Cobblers Work Bench Shoe Repair Company for several years in Tillamook.

He was an member of the Church of Jesus Christ of Latter-day Saints.

Among his special interests, Jerry enjoyed leather work, woodcarving, target shooting and riding motorcycles. His special love was spending time with his grandchildren and helping others in need. He loved caring for his cats, including "Star," "Chubbers," "Pretty," "Elsa," and "Mister Kittie," as well as his two dogs, "Stella" and "Pumba."

Jerry was preceded in death by his parents, John Jr. and Ramona Jepson; and his son, Marc Jepson, in 2012.

Survivors include his wife, Bonnie Jepson, of the family home in McMinnville; his four children and their spouses, Tammie and Darrek Kay of North Plains, Oregon, Kecia Jepson of McMinnville, Jens and Sheri Jepson of Lafayette, Oregon, and Dawn and Joseph Aspromonte of McMinnville; his two sisters and a brother-in-law, Loretta Snider of Warrenton, Oregon, and Debra and Barry Caulder of Sweet Home, Oregon; and his brother, Steven Jepson of Prineville, Oregon.

Also surviving are his seven grandchildren, Matthew Jepson, Sadie Kay, Morgan Watson, Tobey Kay, Kaydanz Watson, Abigail Jepson and Gracie Jepson; and several nieces and nephews.

To sign the online guest book or to send a condolence to the family, go to www.fuitenrosehoyt.com.

Fuiten, Rose & Hoyt Funeral Home in Forest Grove is entrusted with the arrangements.