Tim A. Roberts 1947 - 2023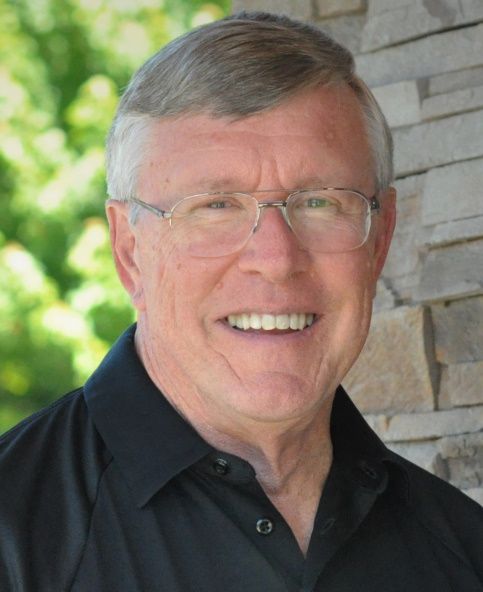 On the afternoon of July 30, 2023, Tim A. Roberts went to be with the Lord, surrounded by his loving family. He was 76 years old.
Tim was born January 5, 1947, in Forest Grove, Oregon, to parents John and Pauline Roberts. He graduated from Forest Grove High School in 1965. While growing up in Forest Grove, he participated in basketball, track, golf, and was also active in Boy Scouts, achieving the rank of Eagle Scout. He then attended three years at Linfield College before finishing his degree in Biology at Portland State University in 1969. He went on to graduate from University of Oregon Dental School in 1973.
Tim married the love of his life, Margaret (Unger), on July 13, 1968. They recently celebrated their 55th anniversary. Two months after graduating from dental school, he moved his family to Japan to serve as a dentist in the Air Force. After three years, they returned to Oregon and settled in McMinnville, Oregon, where he opened his dental practice and served his community for 39 years. He loved his profession and his patients so much that his retirement date was stretched from 2008 to 2014 to 2015. During his years in McMinnville, he had four children graduate from McMinnville High School, which led him to serve on the school board from 2007 to 2020. As he began to enjoy his retirement years, he found a passion for pickleball and liked engaging with the pickleball community. Margaret and Tim also enjoyed traveling throughout the years to multiple countries, including China, Africa, Israel and many European countries. Throughout his adult years, he enjoyed spending time in his yard. He volunteered at Evergreen Aviation Museum as a docent for five years and guided visitors through the Spruce Goose. Tim's 12 grandchildren also kept him busy as he attended as many of their events as he was able.
He is known for his devotion to his family, his big smile, and his "Papa" hugs. His family meant everything to him. We are thankful that he was surrounded by his entire family in the last week and could hear everyone talking, laughing, and telling stories while surrounding his bedside. We were able to pray over him in his final hours as a family and celebrate his personal relationship with Jesus. What a wonderful legacy he leaves behind.
Tim is survived by his loving wife, Margaret; children, Jennifer Roberts (Lex) of McMinnville, Amy Wark of McMinnville, Sara Wetzel (Nate) of Northwest Arkansas, and Eric Roberts (Yuki) of Eugene; grandchildren, (Jennifer's) Noel, Harper, (Amy's) Declan, Owen, Kinsey, (Sara's) Eli, Naomi, Shiloh, Josiah, (Eric's) Deaken, Amari, Kendrick; along with older siblings, Helen BeVier and John Roberts.
A celebration of life will be held at 3 p.m.. Saturday, August 5, at McMinnville Covenant Church, 2155 N.W. Second Street. Memorial donations may be made to Vine Medical Pregnancy Health Clinic in care of Macy & Son. To leave condolences, visit www.macyandson.com.