John Joseph Hoopes 1935 - 2023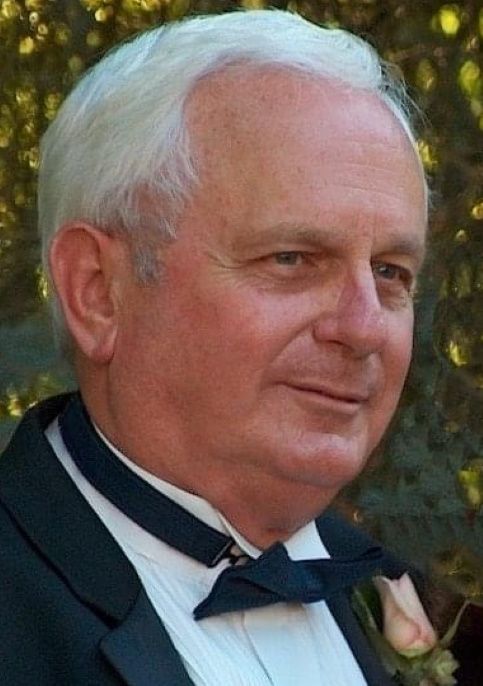 John Joseph Hoopes passed away February 19, 2023, with his family by his side in Newberg, Oregon. He was 87.
The only child of Jo and Faye Hoopes, John was born July 1, 1935, at Emanuel Hospital in Portland, Oregon. John attended Portland public schools through high school and went on to receive his B.S. in Psychology at Lewis & Clark College, where both of his parents were employed. He received master's degrees in Psychology at the University of Portland and Healthcare Administration at the University of Michigan.
John married his wife, Margaret, on June 12, 1974, instantly becoming a father to three children. He later adopted all three children at their request, as they claimed to have adopted him. The kids also say they got the best grandparents ever out of the deal!
John worked for Group Health Cooperative in Seattle, Washington, and in 1970 was recruited by Kaiser Permanente to serve as Administrator of Kaiser Clinics in Oregon. He held this role until 1975, when he became the Administrator of the Thoracic Clinic. He remained in that position until 1987.
After a brief period of retirement, John returned to school at Portland State University to study law enforcement, a lifelong dream. At age 52, he graduated from the Police Academy and became a Yamhill County Deputy Sheriff, serving in the Newberg area for seven years. During this time, John and Marge decided to move to Newberg and build their dream home. These were the happiest years of his life as he became a very involved member of the community and developed many friendships with the people of the town.
For 22 years, John served in the ROTC and United States Navy Reserve, retiring as Lieutenant Commander. He was vitally involved in the Medical Unit in Portland, Oregon. His love of the military and pride in his service was obvious to anyone who met him.
Outside of work, he had a true love of the outdoors. He first climbed Mount Saint Helens at the age of 13 and went on to climb all the mountain peaks in the Pacific Northwest in his lifetime. He was an accomplished rock climber and ice climber. He shared his love of skiing with his family, making sure they were all trained and outfitted with the best equipment. Skiing became a popular family activity for many years. He was a fly fisherman and tied his own flies in his spare time.
John is survived by his wife, Marge; his three children, Debra Lazarone (Lee) of Buckeye, Arizona, Donald Baker of Portland, Oregon, and Denise Marshall of Beaverton, Oregon. He had two grandchildren, Dustin Ebel (Amy) of Bend, Oregon, and Melissa Marshall of Beaverton. He is also survived by his great-granddaughter, Avery Ebel, who was a bright spot of his life in his last years.
A private committal service will be held at Willamette National Cemetery. A Celebration of Life will be held at 2 p.m. March 1, 2023, at the Springbrook Community Center, 4061 Hayes St. Newberg, OR 97132.
Please send memorial donations to Newberg Health Foundation at foundation.providence.org or the Deschutes River Water Conservancy deschutesriver.org . To leave online condolences, please visit www.macyandson.com