Ann Claire Brucken - 1923-2019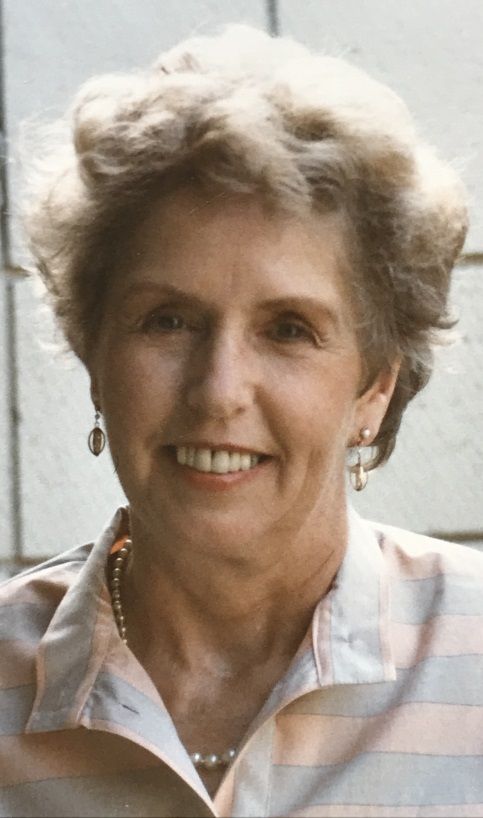 On Tuesday, September 3, 2019, Ann Claire Brucken, loving mother and grandmother, passed away peacefully in her Santa Cruz, California, home at the age of 94, with family at her side.
Ann (Annabelle) was born on May 23, 1925, to Ernest Frank Sr. and Miriam Irene (Busick) Jernstedt in McMinnville, Oregon, and was raised on the family farm in Yamhill County. After graduating from Linfield College and the University of Oregon (Alpha Phi '46), Ann worked briefly in New York City before returning to Oregon, where she married Richard R. Brucken in 1951. Together they raised four daughters and one son.
In 1965, after her children reached school age, Ann began a career in social work for the County of Orange, in California. There she formed life-long friendships with her many of her colleagues.
An avid reader, duplicate bridge player, gardener and seamstress, she took pleasure in many handcrafts, including needlework, quilting, woodworking and home decorating. She played the piano and adored crossword puzzling. She volunteered at her local library and was a book club leader and frequent participant at the Santa Cruz Mid-County Senior Center, where she also formed many important friendships.
Ann loved the outdoors. During her years in Santa Cruz, she explored numerous local trails and spent the majority of her recent years in her backyard garden. She toured America, the U.K., Europe, New Zealand, Australia and rafted the Colorado River. She was an enthusiastic antique collector, scouring many parts of the U.S. with her daughters.
Ann was preceded in death by Richard R. Brucken, and her brother, Ernest F. Jernstedt Jr. She is survived by her five children, Laura (Kevin), Karla, Rick, Jeanne and Mary (Matt); and grandchildren, Anna and Max. She will be greatly missed and fondly remembered for her keen sense of humor and independence. At her request, no funeral services will be held.