Charles "Chuck" Edward Cinnamon - 1946 - 2018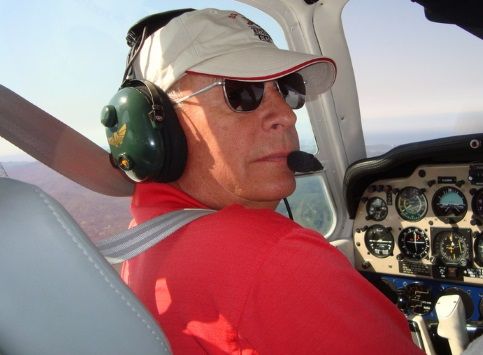 It is with great sadness that we announce the sudden passing of husband, father, brother, cousin and friend, Colonel Charles Edward "Chuck" Cinnamon (Retired), age 72, whose life was tragically cut short September 7, 2018, in Roseville, California.
Chuck was born July 28, 1946, in Eugene, Oregon, to Charles and Anna (Turner) Cinnamon. The oldest of five children, he grew up in Sheridan, Oregon. He attended Sheridan High School and Oregon State University.
Upon graduation from Oregon State, Chuck was commissioned as an officer in the U. S. Air Force and sent to pilot training. This would mark the beginning of a 30-year career of distinguished service and a lifelong love of flying. It was also during pilot training that he met his beloved wife, Linda.
Married to Linda for 46 years, Chuck's military career took them around the world. Their travels did not cease upon his retirement. He and Linda were true world travelers who have visited countless countries in North America, Europe, the Middle East, Asia and Africa. Most recently, they celebrated Chuck's 72nd birthday on a river cruise in Russia.
Wherever his assignments took him, Chuck was an active member of the community. He served for nine years on the Public Utilities Commission in Roseville. After retirement, he remained active in the Air Force community as a liaison for Beale Air Force Base and served as Honorary Commander of the 940th Air Refueling Wing. He was also an active member of the Daedalians and an enthusiastic champion of the Sheridan High School Alumni Scholarship Fund.
Chuck was defined by his sense of duty, both to country and to others. A devoted family man, his definition of family was generous and included not only relatives, but his many close friends around the world. All who knew him knew they could count on him for the generosity of his time and his wise advice. Despite living and traveling the world, Oregon was always home and he would return regularly, often by flying his Bonanza airplane, to participate in the many family gatherings held by his large, extended family.
Chuck is survived by his wife, Linda; daughters, Heather Cinnamon Gwaltney and husband Larry Gwaltney and Amy Cinnamon Hendershot and husband Shaun Hendershot; son Eric Cinnamon; and grandchildren, Gavin Gwaltney, Terra Seiki and Landry and Brydan Hendershot. He is also survived by brothers, Albert (Val) and Thomas Cinnamon (Sandi) ; sisters, Maryann Lord (Larry) and Donna Baune (Gary); 11 nieces and nephews; and many cousins who were like siblings to him.
Memorial contributions may be made to the Daedalians Col. Chuck Cinnamon Memorial Flight Scholarship Fund www.gofundme.com/chuck-cinnamon or OSAC, Sheridan High School Alumni Scholarship Fund www.oregoncf.org/donors/give.
A visitation will take place Friday, November 30, 2018, at Chapel of the Valley. A memorial service will be held at 11:00 a.m. Saturday, December 1, 2018, at the Foothills Chapel at Beale Air Force Base, followed by a reception at the Recce Point Club. Interment with full military honors will follow at 3:00 p.m. Thursday, March 7, 2019, at Arlington National Cemetery.