Barbara Ann (Sweeney) Fanger - March 10, 1924 - October 30, 2018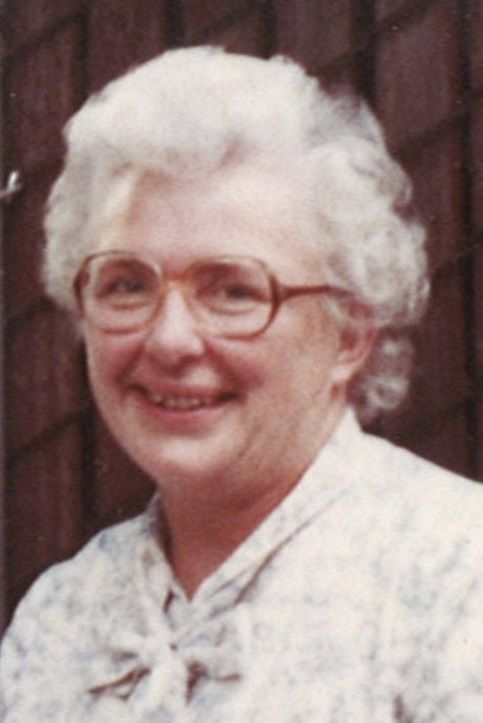 Barbara Ann (Sweeney) Fanger passed peacefully from this life into the loving embrace of Jesus Christ on October 30, 2018. She was born March 10, 1924, in McMinnville, Oregon; the first of three children born to her parents Phillip B. and Muriel E. Sweeney. She was raised on the family farm in Dayton with her sister Phyllis and brother Sam.
Barbara's formal education started in the two-room Pleasant Dale Elementary country school south of Dayton. After graduating from Dayton High School, she enrolled in Oregon State College and received a degree in home economics. Shortly after graduation, she married Carleton Fanger, a graduating civil engineer who would later become a professor at Portland State College. After marriage she began the greatest vocation in life, a homemaker and mother to their three children. After the children were educated and on their own, she became a volunteer at the Portland Adventist Hospital, meeting patients' needs with a smile and a friendly welcome. She did this for over 20 years, finding satisfaction and joy in helping others.
In addition to being an excellent seamstress, Barbara had a "green thumb" and enjoyed growing flowers, shrubs and a big garden which she shared with others. She was also an excellent cook; renowned for baking a Swedish tea ring for family and friends at Christmastime. She also made potato salad from an old family recipe she perfected and made even better. It was so good that family members felt favored if they were fortunate enough to be given a dish of it and would jealously guard it. Unfortunately, the recipe, though given to others, would never have the same unique "Barbara taste"!
She will be remembered for her compassion to others, love for her family, her excellent homemaking skills and her strong Christian faith. She will be missed but never forgotten as each one with whom she came into contact has special memories of her. She had a special bond with her sister-in-law, Nancy, wife of Sam, that both treasured.
She is survived by her three adult children, Carleton Fanger, Kerril Fanger and Jim Fanger; five grandchildren; and 11 great-grandchildren. She is also survived by her brother, Sam of Dayton. She is interred at Willamette National Cemetery with her husband Carl, who preceded her in death in 2006.