Lorene Francis Von - 1931 - 2018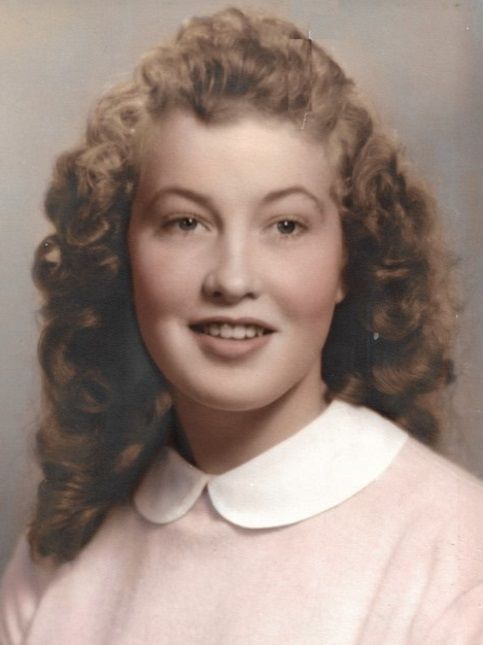 Lorene Francis Von passed away November 8, 2018, in McMinnville, Oregon. She will be sorely missed. Lorene was 87. She was born May 19, 1931, in Woodburn, Oregon, the youngest of seven children born to Marion and Leonne Jacobs.
Lorene's life was filled with joy, but shadowed by sorrow. Her youthful beauty was legendary, and made her irresistible to Richard Von, a man whose determination and charm made him irresistible to Lorene. They were married September 15, 1950. Although Richard was called into military service shortly after their honeymoon and was deployed overseas, the couple managed to have three sons and two lovely daughters.
Lorene and Richard worked diligently throughout their lives. Together they built Von Logging Company into a thriving business. They purchased land near Carlton, Oregon, where they raised their family. Richard built lakes, an airstrip, tennis courts and a profitable tree farm, while Lorene used her creativity and love of natural beauty to create Hawk Lake, a private park the family long enjoyed in peaceful quietude. Later, Lorene found peace on the slopes of Hualalai in Hawaii.
Lorene's family was taken from her after various tragedies. She was preceded in death by her father and mother; all her brothers and sisters; by her eldest daughter, Rosan; and her middle son, Gary. Lorene lost Richard in 1995. In June of this year, she lost her youngest son, Terry. Lorene remained cheerful. She drew strength from her faith in God and from her certainty that she would be reunited with those who passed before her.
A memorial service will be held at noon, Friday, November 16, at the Chapel of Macy & Son in McMinnville, followed by a private graveside service for close family. A celebration of Lorene's inspiring life will be held at Hawk Lake in July of 2019. To leave condolences, visit www.macyandson.com.