17-year-old Lafayette boy killed in tractor/car crash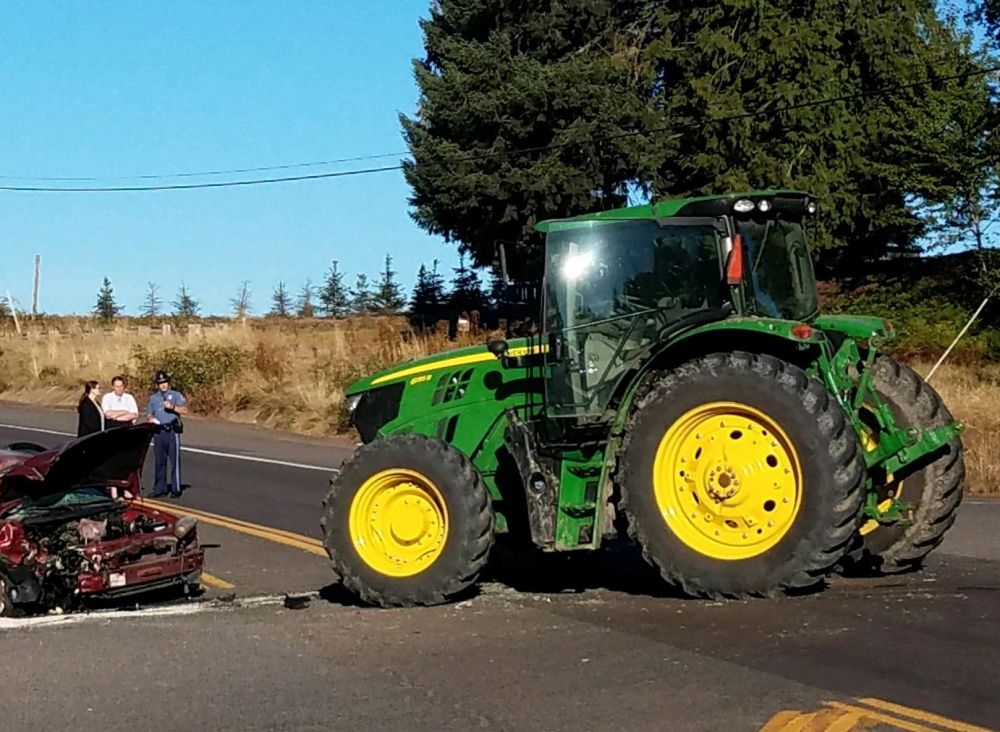 LAFAYETTE - A 17-year-old Lafayette boy was killed Tuesday morning just south of Lafayette, at the intersection of Highway 99W and Mineral Springs Road, in a crash involving a John Deere tractor and a sedan.
Oregon State Police Lt. Fred Testa, who oversees the McMinnville patrol office, identified the victim and front seat passenger as Roberto Carlos Garcia Rivera.
The female driver of the Mercury Sable that collided with the tractor was identified as 17-year-old Jesalin A. Botello. The rear passenger was identified as 16-year-old Angel Garcia Rivera, Roberto's brother. They are both from Lafayette.
The tractor operator was identified as Christopher Jamie Current, 49, of McMinnville.
Trooper Dan Davis gave this account of the crash that was reported shortly after 8 a.m.:
The Mercury was southbound on the highway, behind a large box truck. The tractor was on Mineral Springs Road, attempting to turn northbound onto the highway.
After the box truck made a right turn in the turn lane onto Mineral Springs Road, the tractor entered the intersection and collided with the front passenger side of the Mercury. The car was heavily damaged.
The Mercury driver and 16-year-old passenger were transported by McMinnville Fire Department ambulance to the Willamette Valley Medical Center with non-life threatening injuries. Current was not injured.
The Yamhill County Multi-Agency Traffic Team is investigating the crash.
This was the second fatal crash in three days in the county. A two-vehicle crash Saturday afternoon on Highway 18, in the area of the Evergreen Aviation & Space Museum, resulted in three deaths, including a 19-year-old McMinnville High School graduate and a McMinnville woman.