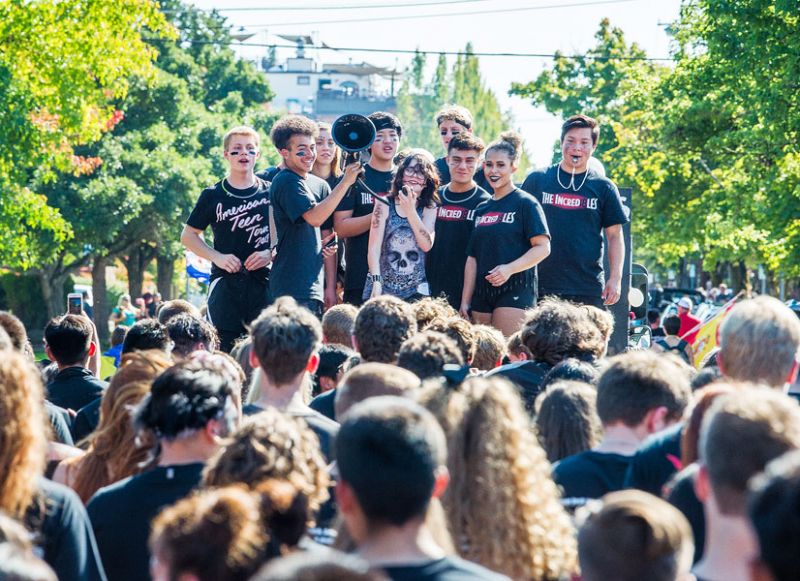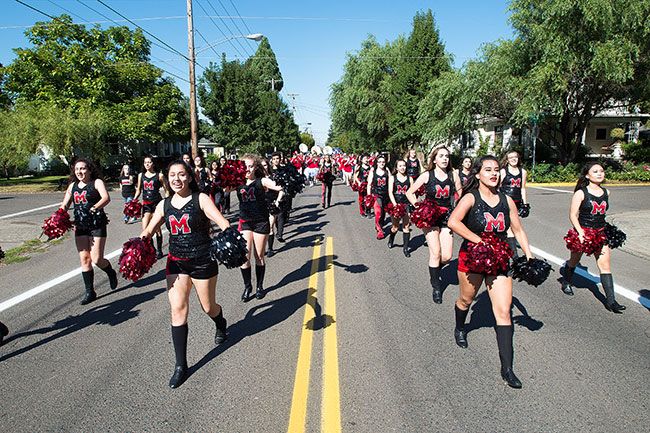 Mac High students mark homecoming
McMinnville High School students dressed in red, black and white to celebrate homecoming week Thursday afternoon.
Homecoming continues Friday night when the Grizzlies face off with South Salem on the football field. The game will start at 7 p.m. at Wortman Stadium.
Thursday afternoon included a parade from the school to downtown McMinnville and back. Football players led off the parade, followed by classes -- seniors first, of course, followed by juniors, sophomores and freshmen. Floats and walkers were featured.
Homecoming activities also include an assembly and dress up days.
Students have the day off Friday.