Vehicle hits house in McMinnville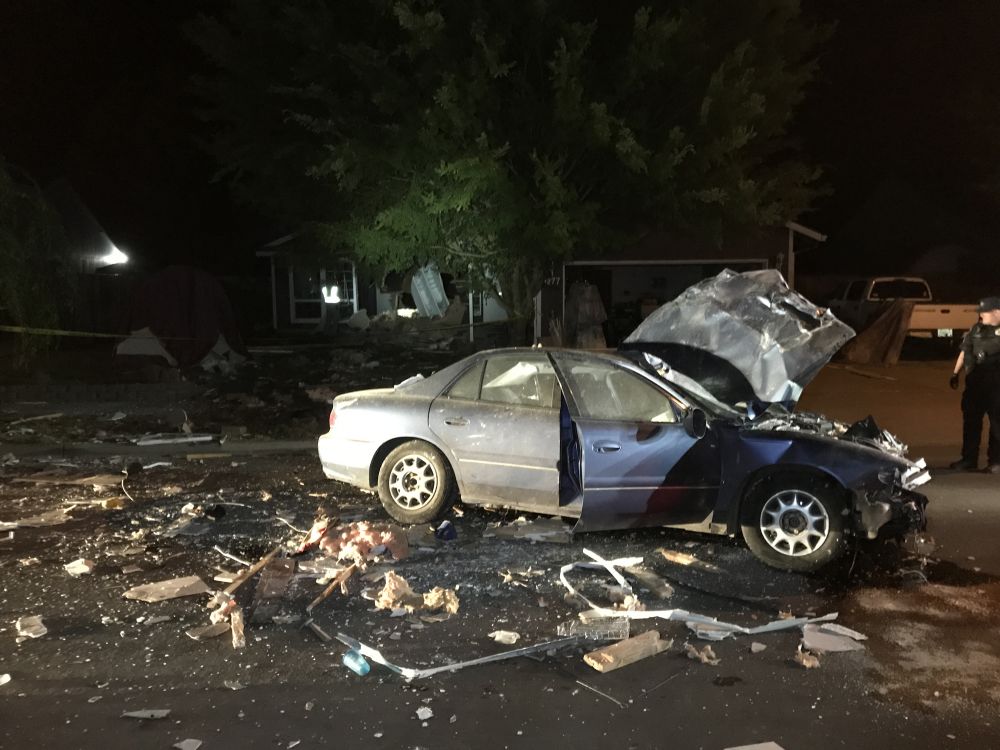 A car crashed into a house in the 1200 block of Southwest Darci Drive just before midnight Friday, damaging the structure and seriously injuring the driver.
According to McMinnville police, Mario Gomez-Martinez of McMinnville was treated at Willamette Valley Medical Center, then transferred to Legacy Emanuel Medical Center in Portland.
Police said Gomez-Martinez was driving a 1998 Buick Century south of Hill Road at high speed. He missed a 90-degree curve to the right, left the roadway and traveled through brush and small trees before hitting a fence, then the house. His vehicle continued through the house, destroying an interior wall and the kitchen, then out the other side. It came to rest on Darci Drive.
The residents were not home. They are being helped by the American Red Cross.
Police say the driver had consumed alcohol and smoked marijuana just prior to the crash. Charges of driving under the influence of intoxicants and reckless driving are pending.