Two die in Highway 18 wreck near McMinnville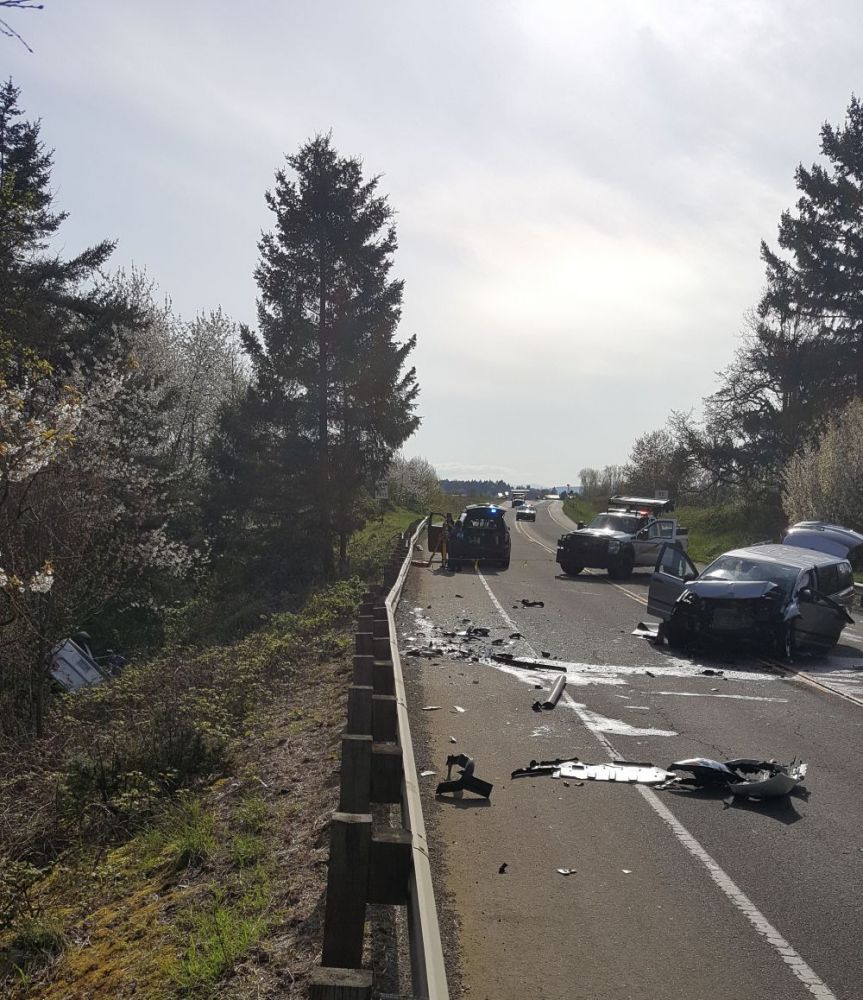 Two people died Saturday in a head-on crash just east of McMinnville on Highway 18, between Cruickshank Road and Lafayette Highway.
According to Oregon State Police, Marc Geoffrey Sloan , 54, of Bellevue,, Washington, and Linda Louise Stockinger, 65, of Tualatin were mortally injured in the 3:20 p.m. collision.
Stockinger was riding iin the back seat of a 2016 Dodge Caravan driven by William Eugene Stockinger, 59, also of Tualatin. The westbound Dodge crossed the center line and collided with a 2016 Chevrolet Impala in the eastbound lane.
Sloan, who was driving the Chevy, attempted to avoid the Caravan, but the two vehicles hit head-on.
The Impala rotated and flipped over the guardrail and went down an embankment. Sloan was pronounced dead at the scene.
Linda Stockinger, who was not wearing safety restraints, OSP troopers said, was flown to a Portland-area hospital. She died there of her injuries.
William Stockinger was taken by ambulance to Portland, where he is being treated for serious injuries.
Both drivers had been using safety restraints, trooper said.
McMinnville firefighters and medics, McMinnville police and Yamhill County Sheriff's deputies also responded to the crash. The highway was closed for about six hours during the investigation.