Grand Ronde woman killed in Highway 18 crash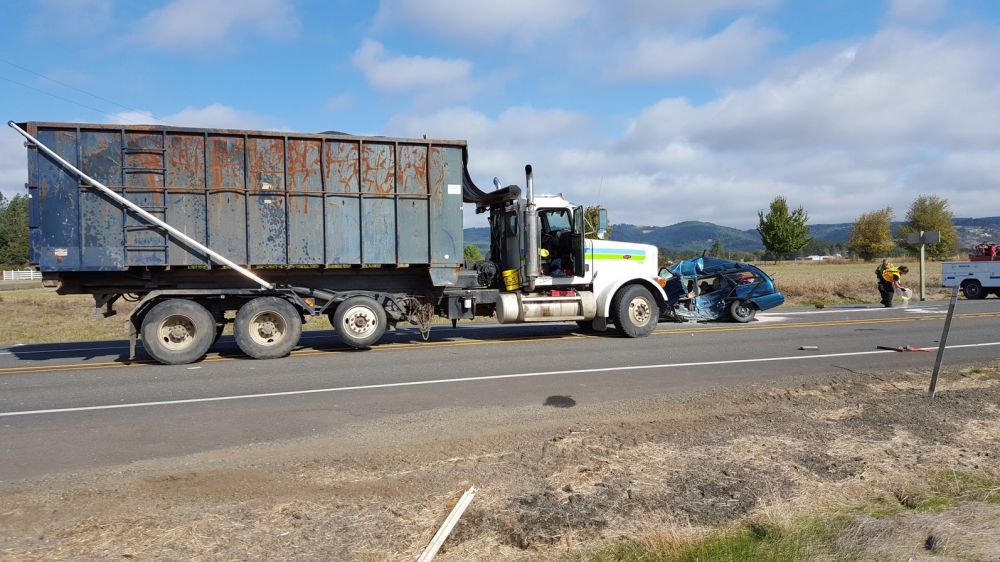 SHERIDAN - A Grand Ronde woman was killed about 10 a.m. Wednesday in a two-vehicle crash west of Sheridan on Highway 18 at its intersection with Red Prairie Road.
The Oregon State Police identified her as Mary E. Rickard, 55. She was transported by Life Flight helicopter to Legacy Emanuel Hospital in Portland where she died from injuries she sustained.
OSP Lt. Bill Fugate gave this account:
Rickard, who was driving a 1994 Ford Escort station wagon, was traveling northbound on Red Prairie Road and crossing the highway when she was hit by an eastbound 2004 Peterbilt truck registered to Recology Western Oregon, and driven by Antonio G. Chavez, 23, of McMinnville. Both vehicles came to rest on the highway.
Chavez was not injured. He has cooperated with investigators, who said Rickard failed to yield the right-of-way to the truck, based on the initial investigation.
In addition to the state police, Sheridan Fire District personnel, the Yamhill and Polk County sheriff's offices and an Oregon Department of Transportation crew responded.
The highway was closed and traffic was detoured for three hours while the scene was cleared and the investigation took place.