Harriette Berry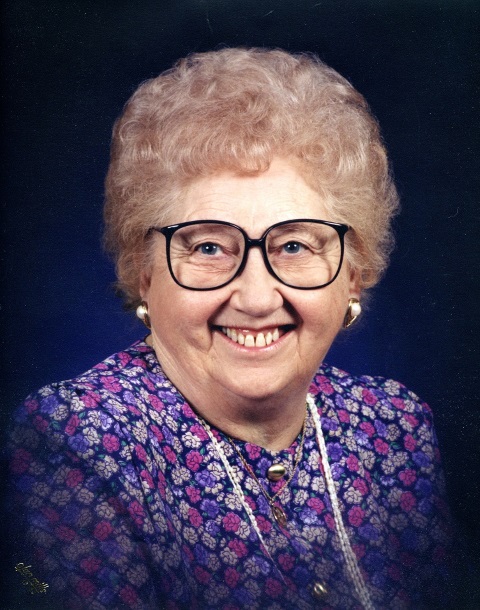 1918 - 2015
Services for Harriette Berry, 97, of McMinnville, Oregon, will be held at 11:00 a.m. Wednesday, June 24, at First Christian Church, with Rev. Jim Churchwell of First Christian Church of McMinnville officiating. Interment will be held at Evergreen Memorial Park.
Harriette Maye was born March 22, 1918, in St. Paul, Minnesota. She died June 18, 2015, at Wynwood Assisted Living in McMinnville.
The daughter of Julius and Clara Halverson Maye, Harriette was married to John W. Berry Sept. 16, 1945, in McMinnville.
Harriette grew up on a dairy farm in Wisconsin. In 1935, she moved to Portland, Oregon, and graduated with the Class of 1937 from Grant High School. She attended Portland Business College for two years and then moved to McMinnville in 1939, where she became a bookkeeper, first for Fredricks Motor and then for Triangle Motors.
On Valentine's Day 1945, Harriette began dating John Berry, and they were married September 16, 1945. They were married for 48 years.
Harriette was a very devoted mother and wife. She made sure the family had a hot breakfast every morning and that they ate dinner together every evening. She canned peaches, pears, applesauce, jams, beans, pickles -- and always cooked other homemade treats, too.
Her home was always a fun gathering place for visitors, be they family, John's 41st Infantry Division buddies, or friends. Many happy times were enjoyed on the patio, often through the telling and retelling of favorite adventures and episodes.
Harriette skillfully balanced work with family life. She worked at Triangle Motors for over 25 years while her two children grew from infants to young adults. Throughout those years, she adjusted her work schedule so when Marilyn and Dick got home from school, she was always waiting with her standard question, "How was your day'"
In retirement, Harriette loved to travel, visiting family, friends and new places at regular intervals.
She built many close relationships through church, work, the "Birthday Girls Lunch Group," and the salad lunch group.
The family is very grateful to caregiver Pete Zimmerman, who helped Harriette stay in her precious "Little Brown House" until she was 96, plus the loving care she was given by the caregivers and staff of Wynwood this past year, and to her special friend and "adopted" daughter, Linda Cowlthrope,
Harriette is survived by her brother, Alvin Thompson; her sister, Elaine Carlson; her daughter, Marilyn Dickinson; her son, Richard (Dick) Berry; grandchildren, Denise Said, JoAnn Hartwell, Kristin Lane, Jake Berry and Mellanie Renniger Berry; and 10 great-children.
To leave online condolences, visit www.macyandson.com.