Deolinda Marie Bogetti 1936 - 2023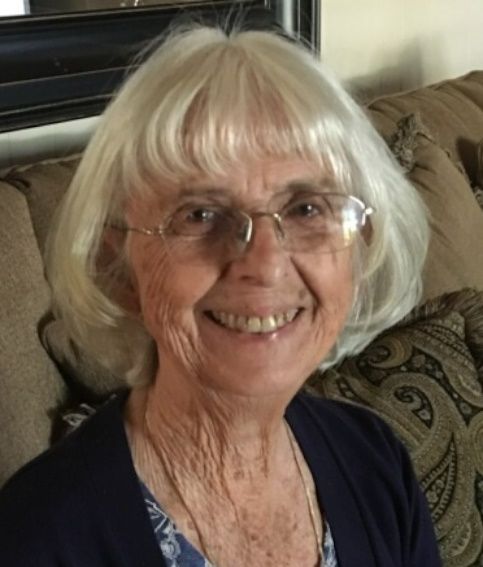 Deolinda (Darlene) Marie Bogetti, passed away peacefully October 15, 2023, with her beloved husband, Robert (Bob), and family members at her side. Darlene was born May 18, 1936, to Joe and Delfina Serpa in Tracy, California.
Bob and Darlene, high school sweethearts, married in 1954 shortly after Darlene graduated from Tracy High school. They lived in Tracy for over 70 years, where Bob farmed and Darlene devoted her life to him, their children and the farming business. Throughout the years, Bob and Darlene welcomed seven children into their family, Marie Baker (Perren), Stephen Bogetti (Lisa), Paul Bogetti (Claudia), Deolinda Coelho (Dave), Stephanie Walton (Ron), Jeanne Simile (Joe), and Robert Bogetti (Sherri). They have been blessed with nearly 100 grandchildren, great-grandchildren and great-great-grandchildren. After retiring from farming, Bob and Darlene moved to McMinnville, Oregon, where they have lived for the past 17 years.
Darlene loved working in her yard, planting or trimming her flowers, cooking for her "crew" or whoever came to visit, attending the many sports or activities of her children and grandchildren, cheering them all on. She was an inspired artist, painting beautiful art that hangs in many of her families' homes. She loved baking pies or cookies with her grandchildren and sharing the treats with everyone. She was a shining example of our Lord by giving compassion, love, forgiveness, warmth, and an open heart to all.
Darlene loved having her family and grandchildren over and making wonderful meals alongside her family. Along with her family, Darlene was a devoted member of the Catholic faith and served many in her parish, both in Tracy and McMinnville.
She is survived by her husband; children; beloved sister, Adeline Costa; and brother, Joe Serpa. She was preceded in death by her parents, Joe and Delfina Serpa; her sisters, Anne, Delores and Mary; brothers, John and Art; and grandson, Joseph Bogetti.
Each family member has felt the love and devotion of Darlene/Grandma/Great-Grandma/Great-Great-Grandma. Whether it be her joyful smile, her optimistic view of life, her compassion for others, her devoted belief and faith in God, she has made a lasting permanent impression on all our lives.
In lieu of flowers, please make a contribution to a charity of your choice. To leave condolences, visit www.macyandson.com.