Michael (Pete) Warren Stuck 1944 - 2023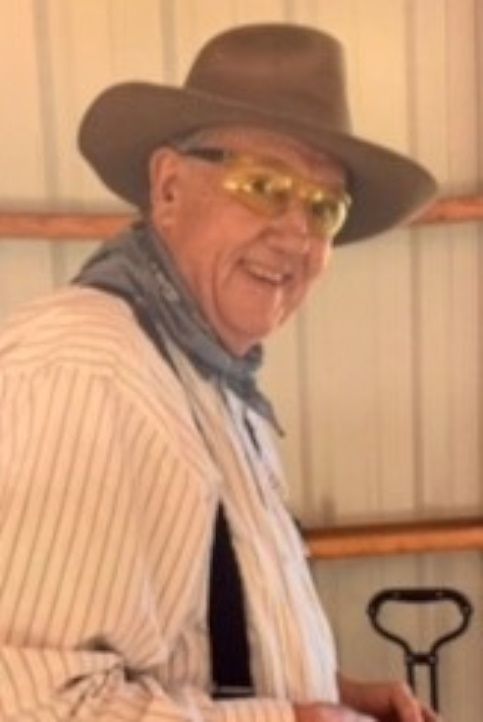 On October 6, 2023, the world lost a man who touched many lives with his generosity, kindness, teaching, coaching, cowboy shooting, and his love of family. He answered to Pete (a family nickname), and to Mike. He was called by many names, including Dad, Papa, Granddad, Brother, Uncle, and Coach; "Just don't call him late to dinner!"
Pete was born Michael Warren Stuck on October 17, 1944, in Tillamook, Oregon, to George Warren Stuck and Maxine (Flisram) Stuck. He, the eldest of three children, was followed by Douglas Stuck (1947) and Shelley Stuck (1954). He had memories of playing in the jail in Bay City where his father was County Sheriff/Deputy. The family moved between Coquille and Brookings, Oregon. Pete graduated from Coquille High School in 1962. He attended SWOCC (Southwestern Oregon Community College) for four years while working full time to finance his education.
In 1966, Pete transferred to OCE (Oregon College of Education, now known as Western Oregon University) when the draft board notified him he would be drafted within three months. He withdrew from school and volunteered for the draft. He completed basic training and served one year in combat during the Vietnam War, a Specialist 5th Class, 1st Infantry doing math calculations to get the "Big Guns" fired. He finished his two years stateside training Officer candidates.
Upon his return from military service in 1968, he married classmate Frances (Stevens) Stuck and enrolled back at OCE. He achieved his master's degree with elementary and secondary teaching certificates. He taught in the Sheridan School District for 30 years, working with staff at Chapman Middle School. He guided his students through social sciences, geography, and math lessons. He served as Athletic Director and Vice Principal. He willingly covered any position he was asked, "except Science and Music." He enjoyed coaching baseball, football, softball, and was a ruthless umpire and referee. He retired from his teaching/coaching career in 2002.
He devoted his life to teaching and to his family. Pete and Frances have two sons, Brian Stuck (1975) and Sean Stuck (1977). He enjoyed camping, fishing, hunting, coaching and storytelling with his sons. He participated in and coordinated shooting events in the sport of SASS Cowboy Action Shooting. His alias was "Buckshot Pete." Pete showed great skill in marksmanship and leadership in this time-honored sport.
Pete is survived by his wife of 55 years, Frances; his sons, Brian and Sean; and his sister, Shelley. Also mourning his passing are daughters-in-law and grandchildren, Megan (wife of Brian) and their two children, Isaiah and Kylah, and Annie (wife of Sean) and their son, Sawyer. Pete will be missed by numerous cousins, nieces and nephews and extended family. Pete was preceded in death by his parents, George and Maxine Stuck; his brother, Doug Stuck; and his grandparents, George E. Stuck and Lavina Rush, and Joseph Flisram and Muriel Fletcher.
A celebration of his life will be held at 1 p.m. Friday, October 27, 2023, at Bollman's Tribute Center in Dallas, Oregon. There will be a private family burial of his ashes in Coquille. Bollman's is caring for the family. To leave an online condolence or share a story with the family, go to www.bollmanstributecenter.com. In lieu of flowers, the family suggest donations be made to Crosshill Christian School, where his son Brian is a teacher, coach and band director. Donations can be sent in memory of Michael "Pete" Stuck to either Crosshill Christian School, 2707 Maranatha Court S.E., Turner, Oregon 97392, or online to www.Crosshillchristian.com/giving. These would be tax deductible and the school will issue a receipt.