Jerald Clay Burgess 1945 - 2023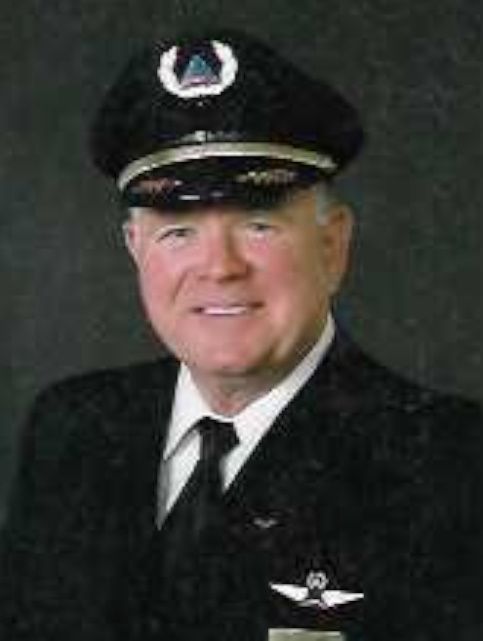 Jerald Clay Burgess, a proud veteran of the US Air Force, died August 18, 2023, after a long illness. The son of Guy and Joyce Burgess, Jerry was born November 26, 1945, in Portland Oregon. He grew up in McMinnville, Oregon, graduated from Oregon State University with a BA in Business and was a member of the Acacia Fraternity. He received an MBA from Southern Illinois University.
In 1968, he enlisted in the USAF; after graduating from pilot training, he flew C-123s in South Vietnam. After a successful tour, he was assigned to the C-141 at Norton Air Force Base in California, where he advanced from Instructor Pilot and Flight Examiner to become the head of Squadron Standardization. He received numerous accolades, including the Air Medal with Second Oak Leaf Cluster and the Air Force Commendation Medal. In 1977, he transferred to the Reserve and was briefly returned to active duty in 1990 and 1991 during the Iraqi conflict to serve in the Desert Shield and Desert Storm operations. He valued his service highly and attained the rank of Lt. Colonel before retiring in 1997.
He flew for Western and Delta airlines, retiring as a B-767 Captain after 28 years. Flying internationally and interacting with the crew brought him immense joy. He was always looking out for the safety of the crew and passengers.
In the early '80s, Jerry met his wife, Jan. They were married in November of 1986 and settled in Redlands, California. Their son Jordan arrived in 1988. Jerry was especially proud of replanting an orange grove that had been original to the property where they lived.
He was a longtime volunteer with he Friends of the A.K. Smiley Library. While serving as President, he revitalized the literacy program. He was a member and past president of the Knights of the Round Table and served as a Flight Captain for the Order of the Daedalians at March Air Base. Jerry was an active member of Trinity Evangelical Church and served on the Redlands Christian School Board.
Affectionately known as "Big Kid" and "Jer-Bear," he will be missed for his easygoing personality, always offering a helping hand and meeting people with a smile. Jerry loved playing golf, tennis, traveling, solving sudokus, and reading and listening to all kinds of music. He was a loving and supportive husband, a caring dad and great friend. One of Jerry's joys in life was to entertain in his home.
Jerry is survived by his wife, Jan; his son, Jordan (Blythe) Burgess; granddaughter, Kamryn; his sister, Connie (Jim) Holland; his brother, Clark (Val) Burgess; and loving nieces and nephews. He was also a special "Papa" to Josephine and Julia Heede.
A local service honoring his life and private inurnment are pending at the Arlington National Cemetery in Arlington, Virginia.