Beverly J. Williams 1934 - 2023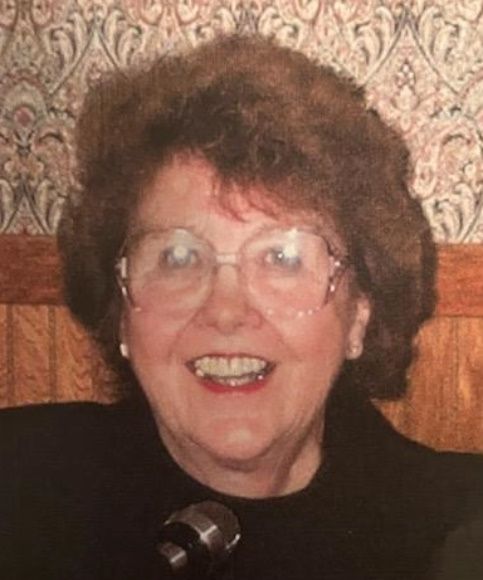 Beverly J. Williams (Miss Bev), age 89, of Sheridan, Oregon, passed away peacefully July 10, 2023, in Bellingham, Washington.
Bev was born and raised in Aberdeen, Washington, the youngest of three children, born on March 18, 1934, to Don and Orielle Brown. In 1953, she met and married her sweet Southern gentleman, W. Bruce Williams, to whom she was married for 53 years until his passing in 2006. Later in life, she was fortunate to meet Terry Trost of Golden Valley, Arizona, a Navy shipmate of Bruce's, and share nine years of marriage with him until his passing in 2019.
In 1959, Bev and her family moved to Sheridan, where she raised three children and ran the Williams School of Dance for 38 years, teaching hundreds of Valley children to tap dance and perform on stage. Bev began dancing at the age of three, and teaching dance to others at the age of 11. She was a prolific piano player, gifted with the talent from early childhood of playing by ear. In 1993, she formed a duo with Bill Stapleton called Something Special, and together they performed regularly throughout the Valley, including a regular stint at Coyote Joe's in Willamina. In the mid-1990s, Bev served as an Emergency Medical Technician with the Sheridan Fire Department, which led to another volunteer role as the camp medic for Sheridan School District's Outdoor Education Program. Another enjoyable role for Bev was serving as the Miss Oregon Pageant chaperone back when Sheridan had a Miss Sheridan pageant. These are just a few of the contributions Bev made to her community.
Bev is survived by her three children, son, Dick (Linda) Williams of Bellingham; daughters, Kelleyne Novak of Clackamas, Oregon, and Lynn (Bill) Reverman of Tigard, Oregon; grandsons, Tanner (Austyn) Novak and Brian (Emily) Reverman; granddaughters, Tiffany and Tarrah Williams, and Ashley and Cecile Reverman; as well as nieces and nephews spread out from Washington state to Alabama.
Services will be held at 1 p.m. Friday, September 15, at the Chapel of Macy & Son in McMinnville, with interment in Willamette National Cemetery in Portland prior to the memorial service.
The family would like to thank Carl Rodney for his years of devoted friendship to Bev, as well as Whatcom Hospice Service for their wonderful and compassionate care. To leave condolences, visit www.macyandson.com.