Frances Braun 1925 - 2023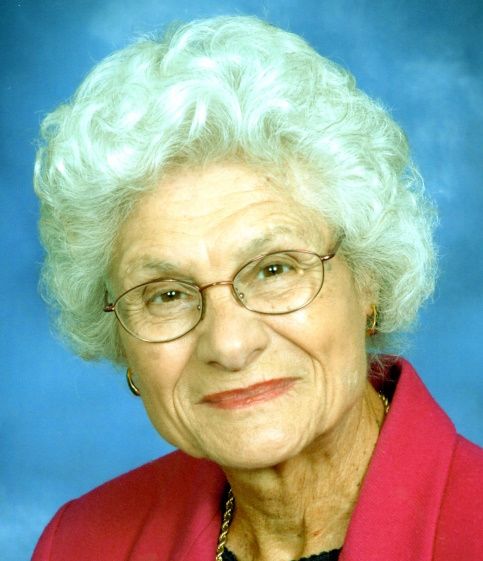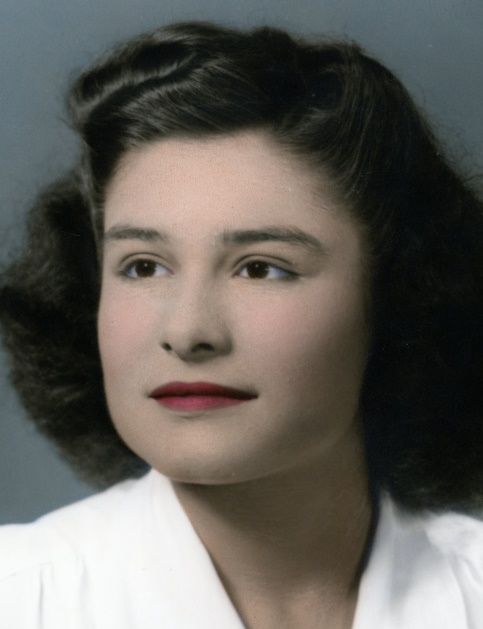 Her angels kindly took her on August 22, 2023.
Frances (Fran) was born in St. Anthony, North Dakota, appropriately on All Saints' Day, November 1, 1925, to Anton Leingang and Rose Froelich. She was the oldest of four children. Her family moved to Mandan, North Dakota, where she graduated from high school in 1944. World War II was still being fought, and Fran bravely went to work in Washington, D.C. for the Bureau of Ships. She met Peter Braun, a US Navy sailor, at a dance at the Hudson Ballroom. They were married in 1945. After the war, they settled in Bismarck, and in the years to follow they raised eight children. Their life's journey took them to Bonners Ferry, Idaho, before finally settling in the Willamette Valley in Oregon in 1972.
In addition to raising a big family, Fran worked for JC Penney, doing every job and working her way up to Office Manager, when she retired after 18 years. She was a dedicated caregiver to her husband who suffered a stroke, then died in 1994. They were married for 49 years.
Fran was a woman strongly committed to her faith, a special gift to all who knew her. She was loving, kind, caring and always classy. Her family was most important in her life. She couldn't wait to see who would walk in the door next for a visit. And there were lots of visitors, with her very large family and many friends. People were always drawn to her; whether she was out for a walk or shopping for groceries, they would engage her in conversation.
Fran had a green thumb and found great joy in her garden. She was a wonderful cook, renowned for her amazing German potato salad and fabulous chocolate cake. She was a fierce competitor in cards and dominos. Fran loved to travel, spending 14 years as a snowbird in Arizona, also traveling to Europe, Hawaii, British Columbia, Mexico and Alaska.
Fran was preceded in death by her husband, Peter; daughter and son-in-law, Susan and Ron Johansen; son, Gary; and siblings, Lillian Deckert and William Leingang. She is survived by her sister, Carol Swindling (Norm); daughters, Sandy Braun, and Karen Hobizal (Marty); sons, Blaine (Susan), Ken (Lisa), Wayne (Kris), Jim (Barb), and Dean; as well as 19 grandchildren; and 30+ great-grandchildren. She will be greatly missed.
A service will be held at 10 a.m. Wednesday, August 30, at St. James Catholic Church in McMinnville. Fellowship to follow at Golden Valley Brewery.
To leave condolences, visit www.macyandson.com.