Monty G. Leathers 1955 - 2023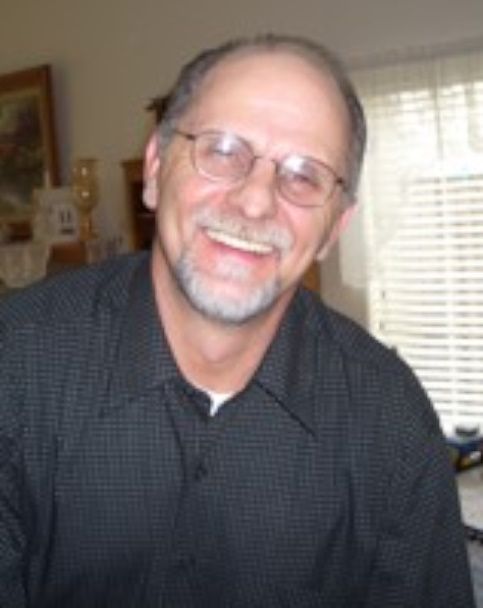 Monty Leathers passed away peacefully August 4, 2023, after a long illness, with his wife and children by his side in McMinnville, Oregon.
Monty was born in Oceanside, California, and lived most of his life in McMinnville. He enjoyed many summertime activities while growing up, including baseball, berries, and beans. He and friends would often skip the bus ride home, opting instead to walk and swim the day away. Back in those days, no one locked their doors, and parents didn't have to wonder where their kids were. Few TVs, no computers, video games or cell phones. Mom would say, "Be home before the street lights come on." Life was simple then. Monty attended McMinnville High School. He enjoyed and excelled as an athlete. He could sing and participated in choir and learned to play the guitar. Monty traveled to Europe with the "Twilighters" choir group. He formed several life-long friendships. He was a loyal friend, always there to help someone in need, a loving dad and grandpa and a consistent provider for his family.
Upon completing his schooling, Monty went to work for his father's construction business, framing many homes in Yamhill County and the surrounding area. He eventually joined the carpenters' union in Portland, helping to build various commercial construction projects in Oregon and Washington, including the PGE coal fired plant in Boardman, Oregon. Monty rejoined the family residential construction business during a recession. After an injury sustained tumbling off a two-story home, he changed careers and went to work as a building materials salesman, plying that trade for 22 years with three different lumber supply yards.
Monty ended his working career as a property maintenance lead for Bella Casa Property Management for the last nine years of his working life. He loved this work. Helping others was in his DNA, and this last chapter with Bella Casa was a perfect fit for him. Thank you to the employees and owners of Bella Casa. As Monty's health faded, they stayed by his side and generously supported him and his family.
Monty and Mary McGanty were married in 1987. Their blended family includes six children, Tanya (Jarret), Luke (Tyara), Rachelle (Corey), Jeremy (Brooke), Erik and Brandon (Jessica); and many grandchildren. He is also survived by brothers, Joe, Bryant (Linda), Robert (Sue) and Mark (Katie);
Monty's parents, Leo and Dottie, preceded him in death and greeted him in Heaven upon his arrival. Monty was a Christian. He accepted Jesus Christ as his Savior many years ago and confirmed his relationship with him over these last few months. Jesus didn't come for the perfect, but He made the imperfect perfect, when he expressed and testified of his faith in Jesus Christ.
A sincere thank you to the wonderful care from the folks at Gentiva Hospice, and for Mary, his wife, who provided loving care around the clock toward the end of his life's journey.
A memorial service will be held at 10 a.m. Saturday, August 19, at the Chapel at Macy & Son in McMinnville. A private family interment will be at Hopewell Cemetery.
Memorial contributions can be made to the Union Gospel Mission of Portland or the Yamhill County Union Gospel Mission. A GoFundMe account for the family has been established to help offset funeral expenses and the loss of income. https://gofund.me/d14145a8.
To leave condolences, please visit www.macyandson.com.