Gary Phillips Smith 1933 - 2023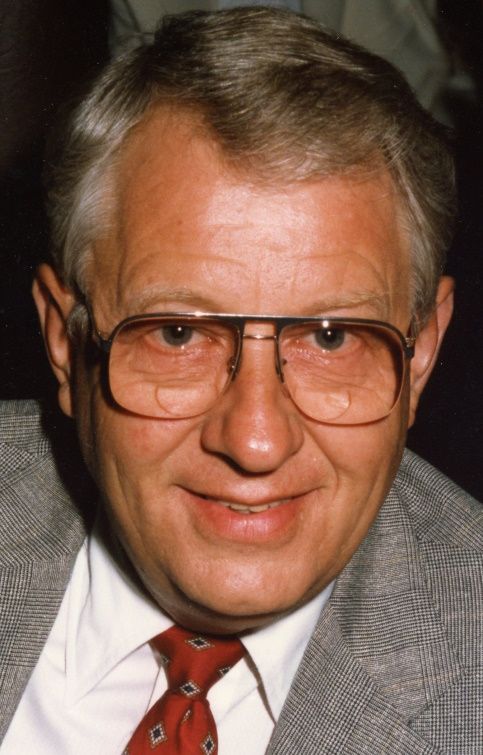 Gary Phillips Smith, fifth-generation descendant of Oregon Trail pioneers who settled in Yamhill and Tillamook counties, died April 23, 2023. He was 89 years old.
He was born August 1, 1933, in Portland, the only child of Edgar Lane and Tressa Mary (Phillips) Smith. After spending his early youth in Hood River and Pacific City, he moved with his family in 1945 to McMinnville, Oregon. In 1951, he graduated from McMinnville High School with honors in forensic speech, and was selected for a State Farmer degree by the state organization of the Future Farmers of America. He attended Linfield College.
After a hitch in the United States Naval Reserve, he entered the Army and, after training at the Quartermaster School at Fort Lee, Virginia, was assigned to the Army and Air Force Exchange Service as a Post Exchange manager in Southern California.
He began his career with Chevron as a service station attendant, pumping gasoline at the Standard Station once located at Second and Baker streets in McMinnville. He then had a succession of jobs in The Dalles and Portland before being transferred to Honolulu as an analyst specializing in cost control and organization. In this position, he traveled extensively to Chevron facilities in Hawaii and the South Pacific. He served for a time as an interim manager in Tahiti. Transferred back to the mainland, he served in administrative management positions in Boise, Sacramento and Los Angeles before being transferred to Seattle in 1976 as the Manager of Administration and Personnel for the Northwest United States and Alaska.
He returned to the family home on McMinnville Ridge in Pacific City and established a consulting service that spanned the west coast from Vancouver, B.C., to Mazatlan, Mexico. For several years, he was associated with Peavey Oil Company in McMinnville. He was also considered an expert witness in application of the Petroleum Marketing Practices Act. He retired from active consulting in 1995.
He was a member of the Administrative Management Society, St. Barnabas Episcopal Church, Bethel Cemetery Association, and a Life member of the McMinnville Elks Lodge and the Sons and Daughters of Oregon Pioneers. He was also a charter member of the Pacific City Dorymen's Association, Oregon Fish Forever, Inc., and Tillamook Anglers.
A skilled writer, he wrote his unpublished autobiography and an essay on the History of the Dory Tyee.
His other hobbies included fishing in his dory The Tyee at Pacific City, solving crossword puzzles, and spending winters in warm places.
He married Peggy Gust in New Westminster, British Columbia. They had three children. They divorced. He and Teresa Truan Fisher were married at Camp Wi-Ne-Ma on the Oregon coast in 1990.
He is survived by his wife; two sons, Craig (Linda) of Wenatchee, Washington, and Gordon of Newcastle, Washington; a daughter, Vicki of Renton, Washington; stepsons, Gerald (Leslie) Fisher of Silverton, and Sterling (Melanie) Threet of Mesa, Arizona; a special niece and nephew, Carrie (Norm) Weihs and Todd Jacobs, both of British Columbia; four grandchildren; and 11 step-grandchildren. He was preceded in death by a stepson, David Gordon Fisher, in 1998.
In lieu of flowers, the family suggests donations to The Dorymen's Association scholarship fund, Pacific City, Oregon, or to the Soup Kitchen at St. Barnabas in McMinnville.