Harriet Marie LeVee 1921- 2023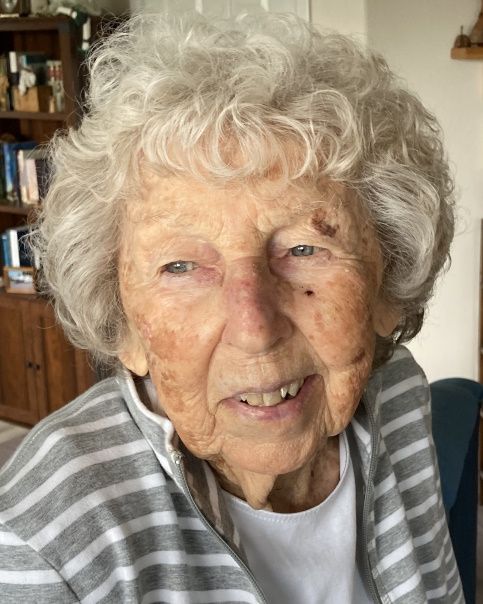 Longtime Salem, Oregon, resident, Harriet LeVee, went to her Heavenly home peacefully and in the presence of family on March 18, 2023. Born April 8, 1921, in Salem, she was the youngest daughter of Charles and Anna Vick. Harriet graduated from North Salem High School and attended Oregon State University, where she met her husband, Chauncy Wilson LeVee. They were married in April of 1941.
Between 1943 and 1962, Chauncy and Harriet had four children. As a mother, Harriet was actively engaged in her children's lives. Harriet loved cooking and entertaining. She had a green thumb. Harriet and Chauncy enjoyed camping, salmon fishing, traveling, square dancing, and snow birding in Desert Hot Springs. She and Chauncy enjoyed 68 years of marriage. Harriet lived in Salem until 2016, when she moved to Valley View Retirement Village in McMinnville, Oregon.
Harriet is survived by her four children, Janice Graham, Joan Kushner, David LeVee, and Jane McDougald; nine grandchildren; and 16 great-grandchildren. She was preceded in death by her parents; sister; grandson; and husband.
A memorial service celebrating Harriet's life will be held April 15, 2023, at Valley View Chapel in McMinnville. Harriet and family are profoundly grateful for the caring community at Valley View. Instead of flowers, please consider a gift to Rock of Ages Valley View. A full obituary can be found at City View Funeral Home https://www.cityviewfh.com/obituaries.asp.
Harriet was a loving mother and caring friend; we will miss her.