McMinnville man sentenced on assault conviction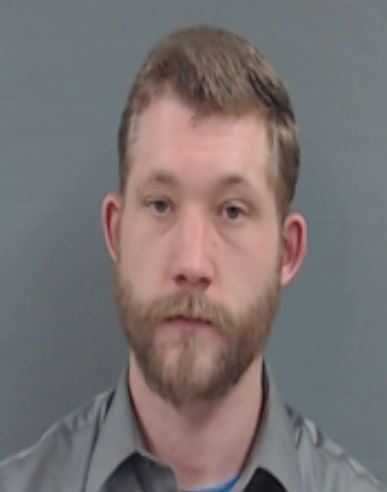 The News-Register staff
A McMinnville man pleaded guilty this week to one count each of fourth-degree domestic assault, driving under the influence of intoxicants and harassment in Yamhill County Circuit Court
Tyler Radke first slapped his girlfriend's two-year-old son and then slapped the woman before punching her in the face.
The assault charge is a Class C felony. DUII is a Class A misdemeanor and harassment a Class B misdemeanor.
Presiding Judge Ladd Wiles sentenced Radke to 35 days in jail, with a scheduled release date of Sunday, April 16, at which time he will be placed on 36 months of supervised probation. The DUII conviction included a $1,000 fine and 12-month license suspension.
A McMinnville Police officer responded Saturday, Jan. 28, to a reported physical disturbance involving the couple and the child at a Southwest Sesame Street residence, according to a probable cause statement.
It was alleged Radke punched his girlfriend in the face and left the location driving a Dodge pickup.
After the officer arrived and began speaking with the victim, Radke was observed returning and parking in front of the residence, and then getting out of the vehicle he was driving.
The officer and other responding officers ordered him to stop, but Radke then ran away, jumping over the backyard fence of another residence. He was located and handcuffed. Radke allegedly damaged the fence as well as the windshield of a snowmobile.
Radke's girlfriend said the couple had been drinking. They were inside the residence when she heard her son screaming and crying. She said she asked Radke why the child was upset and he said the boy was in trouble. When she asked him why, he said because "I (expletive) feel like it."
She believed her son had been struck by Radke when she noticed a hand print on the left side of the child's face. She told him not to touch her son, at which time he slapped her in the face with an open hand, and she fell to the floor. When she began kicking her feet toward him in self-defense, and got up, Radke punched the woman with a closed fist in the face. She said she went unconscious.
Radke later left the residence, and when he returned, he kicked in a door before leaving again.
The victim's cheek and eye were swollen, and she said she was in pain. Her son's face showed signs of bruising. They were transported to the Willamette Valley Medical Center for treatment.
Radke refused to speak to officers about the incident.
One count each of second-degree criminal mischief, second-degree criminal trespass, harassment and interfering with a peace/parole/probation officer were dismissed as part of plea negotiations between defense attorney Michael Videtich of McMinnville and Deputy District Attorney Michael Dolan.