Ursula Margarethe West (Wollrab) 1941-2023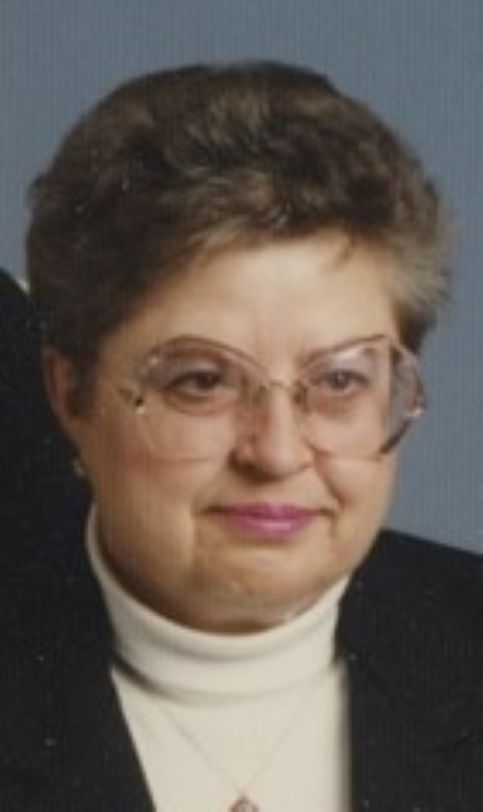 Ursula Margarethe West (Wollrab), of Lafayette, Oregon, passed peacefully into the arms of Jesus on February 26, 2023, surrounded by her loving family.
Ursula was born in 1941 in Nikolai Kreis-Pless, occupied Poland, to Gertrude and Paul Wollrab, and was the youngest of eight children.

After WWII, her family fled from Poland to Germany, where they lived in many towns as a displaced family. It was in Augsburg in 1958, where she met a handsome American soldier, Gary West, who fell quickly in love with this tiny, feisty German girl. Their whirlwind romance resulted in a wedding three months later and the first of their four children being born the following summer.

After many moves due to deployments, Ursula and Gary settled in Lafayette in 1977, where Ursula worked and retired from A-dec after 20 years.
Ursula was an avid crocheter and sewer, creating many heirloom pieces for her children, grandchildren, great- grandchildren, and many others who knew and loved her.
Ursula was preceded in death by her parents; siblings; and one grandson, Gary. She is survived by her loving and devoted husband of 64 years; her four children, daughter, Yvonne Koester (Leland); son, Kenneth (Rosemarie); daughter, Carol Stowell (James); and daughter, Tina Spiker (Karen). She is also survived by her nine grandchildren; and 20 great-grandchildren.
Ursula, who never knew a stranger, will be greatly missed for her love, her laughter, and her ability to make anyone she met feel like family.
Services will be held at 11 a.m. Wednesday, March 1, at the Chapel of Macy & Son.
To leave condolences, please visit www.macyandson.com.