Yamhill fire claims life of 13-year-old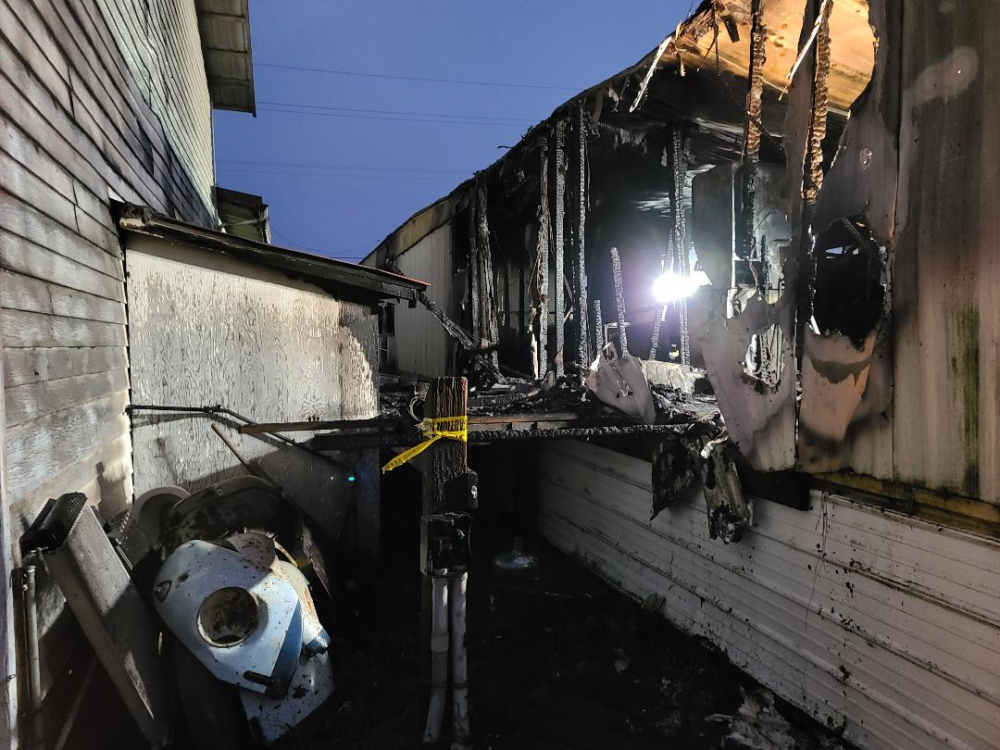 [UPDATED: Tuesday, Jan. 26]
A 13-year-old Yamhill boy died in a three-alarm fire Sunday night in the 17800 block of N.E. Stillers Mill Road. Several other residents escaped.
The Yamhill Fire District identified the victim as Johnathan Calhoon, a seventh grader at Yamhill-Carlton Intermediate School, according to district spokesperson Murray Paolo.
The first crew arrived on scene at 11 p.m. and discovered the single-wide manufactured home fully involved, Paolo said.
Yamhill Fire Chief Brian Jensen requested additional equipment and personnel.
As the blaze escalated to a third alarm, crews from Amity, Dundee, Carlton, McMinnville and Tualatin Valley Fire & Rescue responded with more than 45 firefighters, in addition to law enforcement personnel from the Yamhill Police Department and Yamhill County Sheriff's Office.
The residence was a total loss and additional outbuildings were also involved. Total damage was estimated at $175,000.
The Yamhill County Fire Investigation Team has been assigned to determine a cause, according to Paolo.
Y-C Intermediate School Principal Matt Wiles issued the following statement that read in part:
"We had sad news at our school today. We learned of the death of one of our students, Johnathan Calhoon, who was one of our seventh grade students."
Wiles explained Jonathan died as the result of a fire at his home.
"We are supporting students at YCIS by setting up a support room staffed by members of our regional Crisis Response Team."
Classroom teachers shared a statement with students about Johnathan's death and let them know how to access a virtual support room if they needed time to talk or process.
"Virtual and in-person support rooms will be available tomorrow (Tuesday) and can be accessed by a link made available as soon as it is available.
"These events can raise questions, concerns, or fears in your child. They may need or want to talk. Be sensitive to this need and try to accept their reactions without judgment.
"It is generally best to answer questions directly and honestly. Be patient and again, try to be honest. 'I don't know' is a perfectly good answer when that is true."
In closing, Wiles stressed providing extra comfort, hugs and support are especially helpful during this time.