Noble joins request for police accountability special session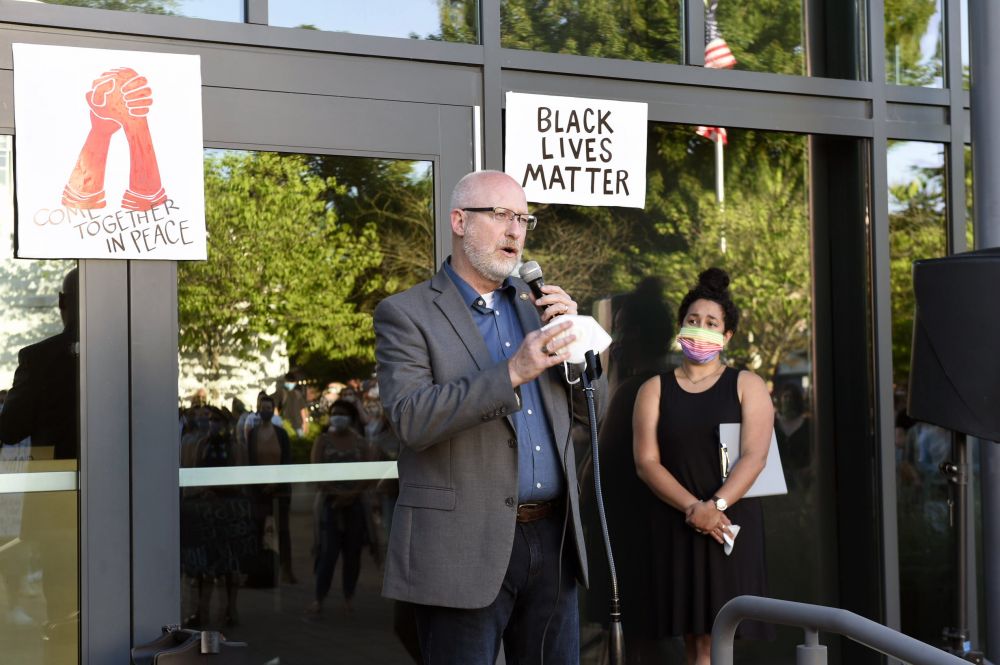 Rep. Ron Noble is among a broad, bipartisan group of state legislators who joined the Legislative People of Color Caucus Thursday in requesting Gov. Kate Brown to convene a special session within 30 days to address police accountability legislation.
A new proposed law would prohibit an arbitrator from lessening disciplinary action against a law enforcement officer should the arbitrator and the law enforcement agency determine the officer committed misconduct. It was approved twice unanimously by the Senate and awaited a vote in the House in 2020.
Noble, a former McMinnville police chief, and fellow Republicans Rep. Rick Lewis of Silverton and Sen. Lynn Findley of Vale issued a joint statement on the matter.
"As co-chief sponsors of the bill, we are proud to stand with our fellow legislators in calling for accountability and professionalism required of our law enforcement officers. Now, more than ever before, we stand with Oregonians who want us to lead the nation in public safety policies and ensure justice is served by only those who are fit to wear the badge."
Noble told the News-Register he is happy to join the coalition and fully supports the call for a special session.