Spirit Mountain Casino closing until April 1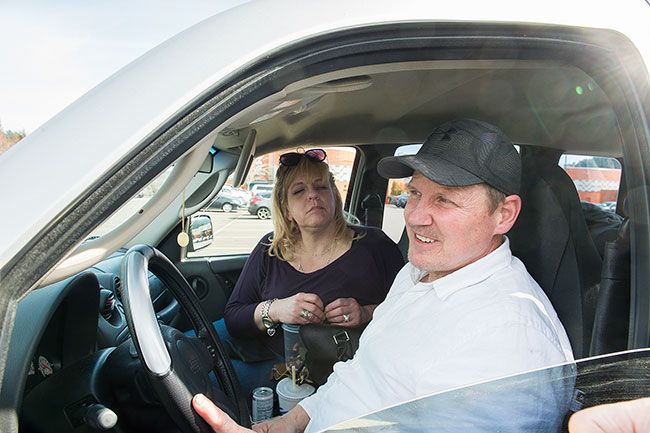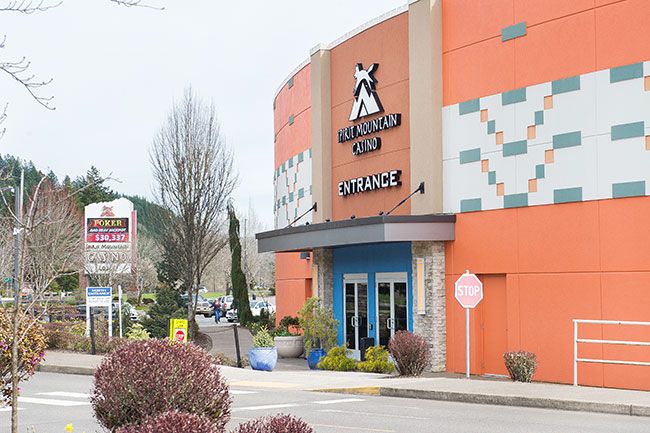 [Updated 3/20/20]
The Confederated Tribes of Grand Ronde has closed Spirit Mountain Casino through April 1 in response to the coronavirus outbreak.
The gaming facility has more than 2 million visitors annually and is one of the region's most popular attractions. It closed late Wednesday, two days after Oregon Gov. Kate Brown ordered the rest of the state to cancel gatherings of more than 25 people for at least a month, and closed all bars and restaurants, except for takeout.
Tribal officials, whose sovereignty allows them to make their own business decisions on tribal land, said they hope the closure will help protect the tribal community, casino staff and customers.
"We pride ourselves as being a caring community who views every individual that walks through our doors as a member of the Grand Ronde family," Spirit Mountain General Manager Stan Dillon said. "The continued growth of COVID-19 in Oregon has made this closure necessary."
The Tribal Council and Spirit Mountain Gaming, Inc. board of directors will revisit this closure as necessary.
"These unprecedented times call for unprecedented measures, and we all have to do our part to stop the spread of COVID-19," Tribal Council Chair Cheryle Kennedy said.
In an effort to support tribal staff as a whole, the council has authorized an additional 120 hours of paid time off for all casino and government employees. For casino employees, that pay will include their standard rate with an additional consideration for tips.
The governor on Monday acknowledged she had no authority over tribal casinos, but she urged the state's nine recognized tribal authorities to coordinate with local and state health officials.
"Those are on our tribal lands. Those are sovereign nations. I don't have the authority to close those casinos."
Less than 30 miles west of the casino, Chinook Winds Casino and Golf Course in Lincoln City announced it was shutting operations down effective 9 p.m. Tuesday, through Tuesday, March 31.
"As one of the largest employers in our community, we are committed to pay all team members through this announced closure," Chinook Winds announced on its website. "We will keep the public and our team members updated on a reopen date, or the need to extend the closure."
Essential staff will continue to maintain and secure the Spirit Mountain and Chinook Winds properties.
The parking lot at Spirit Mountain Casino was noticeably empty early Tuesday afternoon. Kari Lovas and her boyfriend, Bryan Brokaw, had arrived about 8 a.m. and were sitting in their vehicle, taking a break.
Lovas, from Sacramento, and Brokaw, from Auburn, about 30 miles northeast of the capitol city, were celebrating her St. Patrick's Day birthday.
"Trying to win a little green," Brokaw said.
People were moving in and out of the casino, but the gaming floor was not noticeably busy. Lovas and Brokaw said they were not going to be deterred from having a good time because of the coronavirus outbreak.
"You can't live in fear," Brokaw said.
"You have to live to the end," Lovas added.
They said they were impressed with casino's cleanliness, and steps that had been taken to help ensure public safety.
About a week ago, the casino announced it had received public requests to share what they were doing to improve public safety.
Measures included tripling the amount of hand sanitizer stations throughout the property, wiping down slot machines and gaming areas with increased frequency, tripling the cleaning schedules of areas such as bathrooms and beverage counters and requiring employees to engage in proper hand washing.
Nevada Gov. Steve Sisolak ordered a monthlong closure of the state's casinos earlier this week after many casinos in Las Vegas moved to shut their doors entirely.