Sheridan couple finally walks off Grand Princess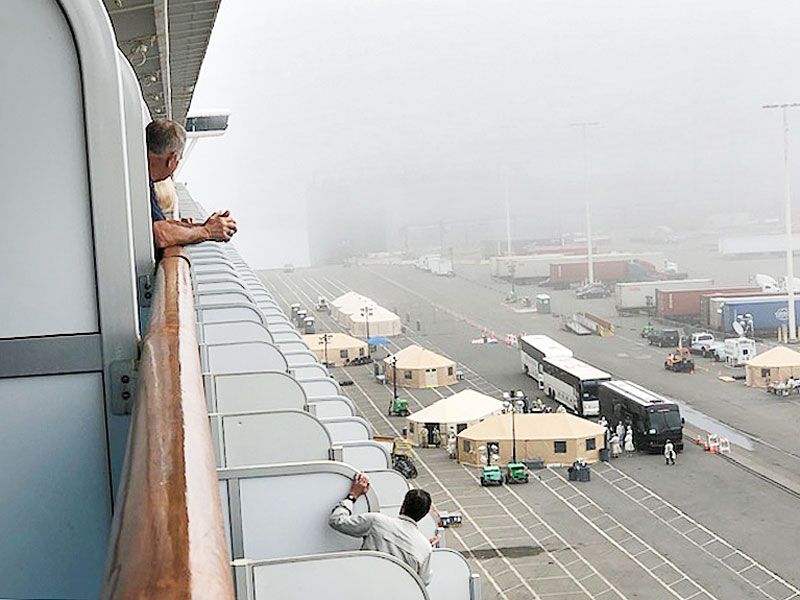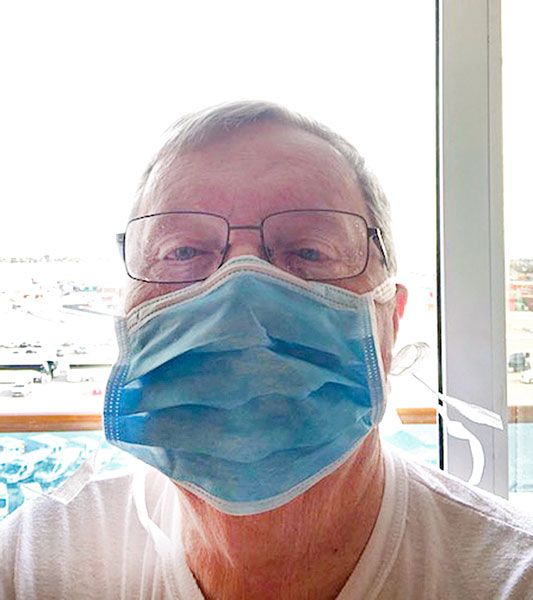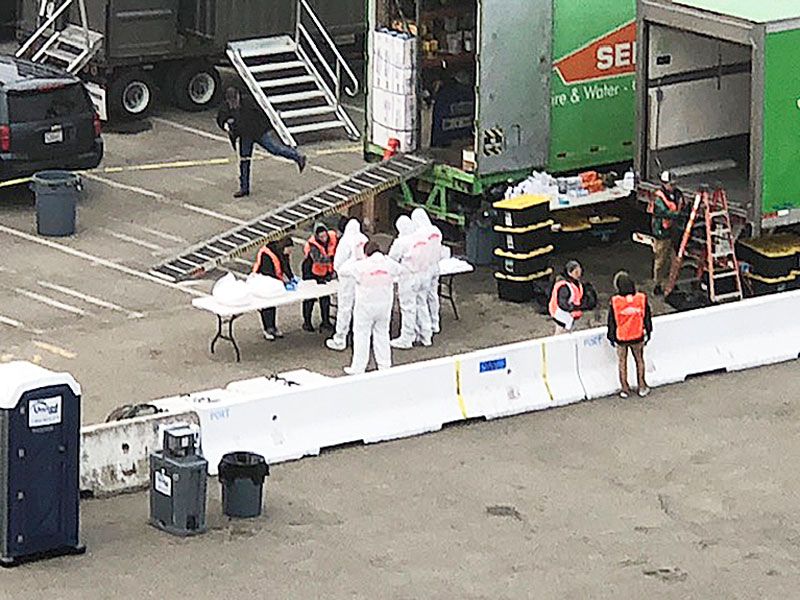 Sheridan City Manager Frank Sheridan and his wife, Rhoda, are being quarantined at Marine Corps Air Station Miramar, about 14 miles north of downtown San Diego, after finally getting off the Grand Princess cruise ship that had been contaminated by coronavirus.
Prior to disembarking on March 12, the couple had remained aboard ship for days after it docked at the Port of Oakland with more than 20 passengers sickened by coronavirus.
The ship had remained off the California coast after a passenger from a recent trip died of COVID-19 in Placer County, California. The ship's 2,400 passengers were then isolated in their cabins.
On the day the Sheridans disembarked, they walked down a gangway, had their identifications checked, their temperatures taken by local Health and Human Services officials and were asked how they were feeling.
Three buses awaited passengers leaving the ship.
"The highway patrol got in front and behind each bus and led us through the city to the airport," Frank Sheridan said. "Intersections were blocked."
Buses pulled up to a chartered Boeing 737 and the plane was loaded with the 120 people and their luggage that had been stored in U-Haul trucks. Crew members wore protective clothing.
Health officials addressed the group. Sack lunches were distributed and they took off, bound for Miramar, a U.S. Marine Corps installation and home to the 3rd Marine Aircraft wing.
After the plane touched down, the Sheridans and others were bused to fenced-off housing.
"We checked in, they gave us a room and told us to go to sleep," Sheridan said.
By then, it was after midnight last Friday.
"A lot of us are from western states," Sheridan said. "There were at least 12 couples from Oregon. I met someone from Dallas, who went to Willamina High School."
About 500 Princess Cruise passengers are quarantined at Miramar. Some arrived earlier than the plane that carried the Sheridans.
"The quarantine will continue under state control," he said. "Both of us have been tested. We have shown no symptoms. The test results take two to five days before they come back."
Providing that neither tests positive, Frank Sheridan said they hope to be home by the end of the month.
Princess Cruises, headquartered in Santa Clarita, California, will make travel arrangements for the couple to return. Their car is parked at Portland International Airport.
Their ship initially sailed from the coast of San Francisco to Hawaii, where the Sheridan couple spent four days. They left home Feb. 20, and the ship set out for Hawaii a day later. Their plan was to return home Sunday, March 8. Sheridan intended to be back in the office at city hall the following day.
The Sheridans had the option of making the state of Oregon responsible for their quarantine status.
They could have boarded a charter flight and landed in Portland. A rental car would have been provided for them to drive home. They would have notified the state of their arrival, the vehicle would have been picked up and they would have finished the quarantine period at home upon being tested.
The couple has custody of two grandchildren, a 12-year-old girl and 13-year-old boy. They were uncertain what effect that decision might have had on the children.
"We didn't want to get home and take a chance on infecting either of them or our community," Frank Sheridan said. "We just didn't think that (option) was good for the family or the community.
"The house is being taken care of and the kids are in good hands. We talk to them every day. They're doing good."
Frank Sheridan joked about his reaction to the grandchildren assuring the couple that their homework is up to date. "I don't believe them," he said.
Their stay at Miramar to date has been "quite comfortable," he said. They're housed in officer quarters, units with a small bedroom and kitchenette. Food is delivered to their room. There is laundromat service.
"We watch TV and walk a lot," Frank Sheridan said. "I'd say we're settling in, but it's going to get real boring soon."
He has remained in touch with Mayor Harry Cooley and City Recorder Yvonne Hamilton, and is scheduled to receive a laptop computer this week, which will enable him to conduct city business.