Dixie Anne Butler - 1937-2019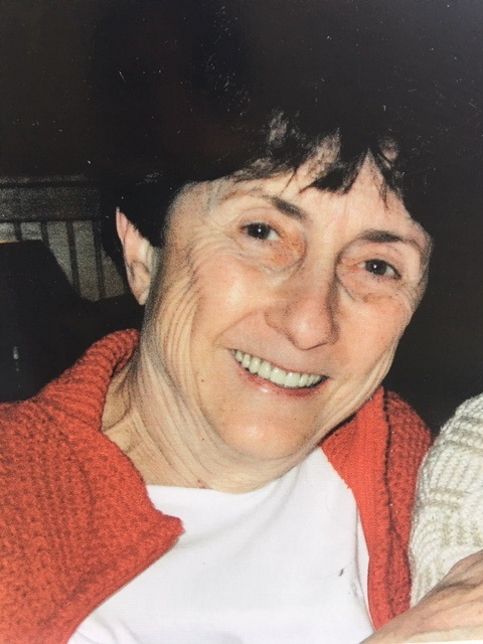 Dixie Anne Butler, age 82, of Long Beach, California, went to be with the Lord on October 12, 2019.

Dixie was born to Violet May Dent (Miller) and Lyle A. Dent in Eugene, Oregon, on July 7, 1937. She was the eldest of nine children. She grew up in Sheridan, Oregon, attending grade school through high school. She then attended business college in Portland, Oregon. She worked for White Stag and then moved to Long Beach, working for the airline industry. She met the love of her life, Jack Butler, in 1966. They began their life together on the Long Beach Peninsula, having two children, Tom and Dina, as well as raising daughters Lynda and Kathy. Later, they moved to their forever home in Belmont Heights in Long Beach.

Dixie absolutely loved her family and friends. They all enjoyed spending time together, taking camping, water skiing and fishing trips to Lake Alamanor and visiting Dixie's family in Oregon. Dixie was not only a devoted City of Long Beach fireman's wife, but also a devoted volunteer for the Long Beach Museum of Art and at her children's schools. In addition, she and Jack were long time supporters of the President's Scholars for Long Beach State University.

Dixie is preceded in death by her beloved mother, Violet May Miller Dent; father, Lyle A. Dent; in-laws Cyril and Faye Butler; beloved grandparents, Victor I. and Ruth C. Miller; brothers Terry A. Dent, James L. Dent and David L. Dent; sister-in-law Margaret Butler Hughes; and many other beloved family members. She is survived by her beloved husband, Jack Clifford Butler; son Thomas Allen (Sarah) Butler; daughters Dina Michelle (Ryan) Blatchley, Lynda Purdie Butler and Kathy Wetzel Butler; siblings Carroll (Elizabeth) Dent of McMinnville, Oregon, Ruth (Edwin) Johnson of Junction City, Oregon, Jon M. Dent of McMinnville, Oregon, Betty (Ken) Yoder of McMinnville, Oregon, and Steven (Condessa) Dent of Salem, Oregon; brother-in-law Robert (Jan) Butler; sister-in-law Joan Butler Reed; as well as 14 grandchildren, six great-grandchildren, and a great many loved nieces and nephews.

A Celebration of Life for Dixie will be held from 11 a.m. to 2 p.m. Friday, November 8, 2019, at the Boathouse in Long Beach. In lieu of flowers, please make donations to the Long Beach Museum of Art.