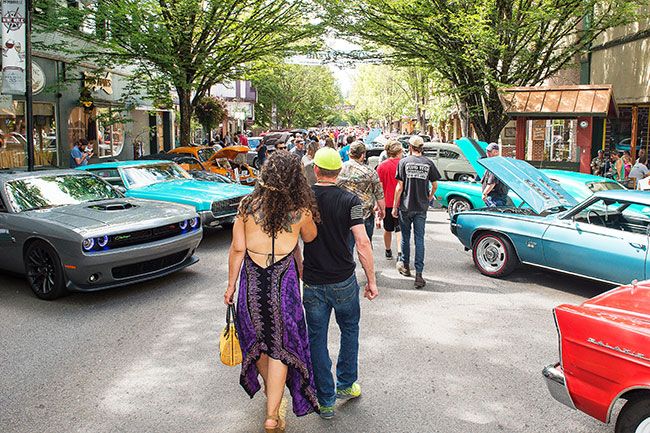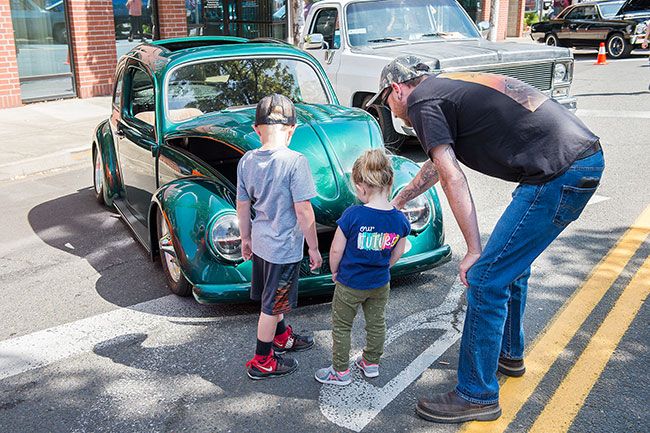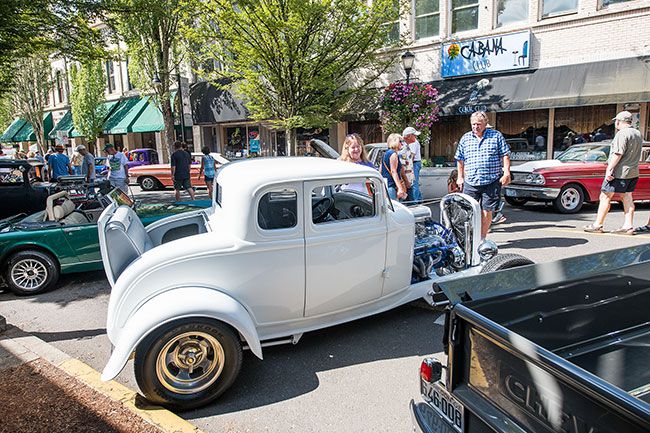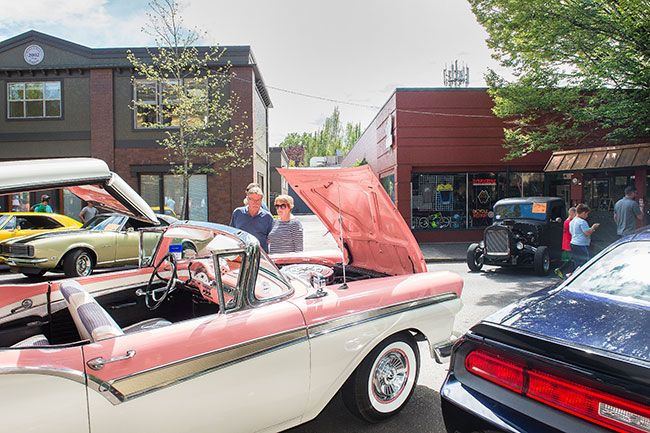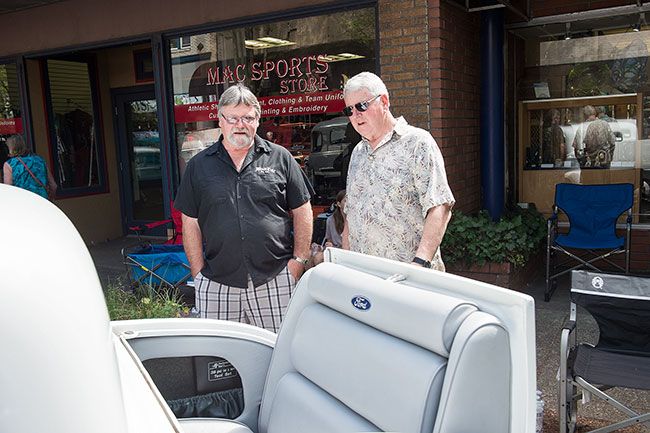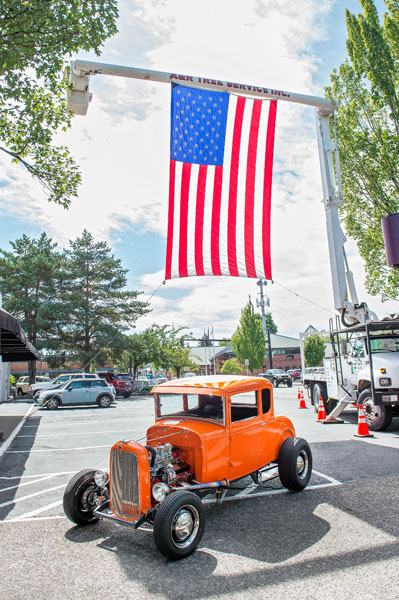 Cruising 2019: Stories behind the show
Six blocks of Third Street and several accompanying side streets were lined — on both sides — with hundreds of automobiles Saturday for the second annual Cruising McMinnville car show.
While the cars drew most of the attention, sometimes the real reason for the event was sitting right next to them.
"Really it's about the people; it's not about the cars," said Tim Elliott, one of the organizers of the event.
Victoria Linton and her friend Marla Robinson drove Linton's 1957 coral Ford Skyliner to downtown McMinnville for the festivities, which launched last year to take place of the previously held Dragging the Gut car show and cruise.
The old Ford had originally belonged to Linton's father, Ed Novick. He was a lifelong mechanic who collected and restored cars.
"He's had hundreds of cars over the years," Linton said. "When I was growing up, he was collecting Corvettes and had a number of beautiful Corvettes."
Her father eventually retired to Texas with a collection of about a dozen cars.
When he got sick, Linton helped him move from Texas back to Oregon to be close to family, selling off his collection in the process. But she couldn't bring herself to sell the Skyliner.
"It was his favorite," she said.
She said he bought the car sometime between 1989 and 1991. Several features make it unique. The 1957 was one of three years Ford made Skyliners with retractable hard tops. Linton's is a coral color, which was a stock Thunderbird color, not typical for Skyliners.
The real value in the car is that it belonged to her dad and that it was his favorite.
Linton scrolled through pictures on her phone of the car and came across some of young girls sitting in the coral Skyliner.
"I let the girls that want to sit in it take a picture with these sunglasses on," she said, holding out a pair of white cat-eye sunglasses.
A couple blocks away, Royal Kenton of the Rogue Valley stood by his white 1932 Ford 5-Window Coupe.
He traded a Model T he had to a guy he worked with who found the body of the Coupe in a creek. "It had been buried at least 15 years," he said.
Kenton spent at least 10 years refurbishing the car, "just going to swap meets and finding pieces and parts," he said. "It took a lot of weekends."
His twin children had just been delivered and were still in the hospital when Kenton got the Coupe.
"They were 3 days old," he said. "We spent a lot of family time in the parades and things like that."
He passed his love for restoring cars on to his daughter, who also displayed a car at Cruising McMinnville. He said one day he'll give the Ford Coupe to his son, who now lives in Australia.
Organizers said there were about 300 vehicles entered into the show, greatly surpassing the total of the year before. Multiple awards were presented, selected for organizers, sponsors and local agencies.
While thousands of people walked the long line of cars during the show, others staked claim in lawn chairs to a spot on the sidewalk. Those who acted early had some of the best seats for that night's show.
By 5 p.m., the show cars pulled out from their parking spots and began the cruise.