TEDx tickets on sale, lineup announced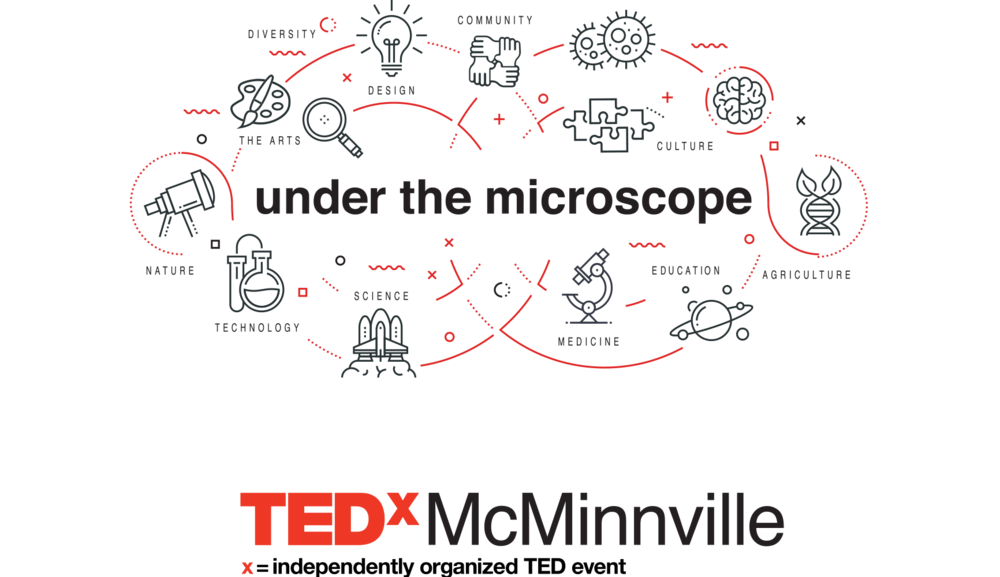 Tickets are on sale for the McMinnville TEDx presentation, which will be held Saturday, Jan. 26, at Linfield College.
Eight speakers are scheduled to discuss topics related to the theme "Under the Microscope."
n Amy Fleckenstein, finding purpose in the pain. She will discuss how she uses mindfulness meditation to help her deal with chronic facial pain caused by a rare condition called trigeminal neuralgia.
n Pat Crowley, building zero-waste, solar-powered insect farms.
n Kathy Beckwith, it's time to abandon war as a means of solving conflict.
n David Sumner, how to disagree productively.
n Deven Paolo, changing definitions of a successful career path.
n Gerardo Ochoa, the impact of mispronouncing a name.
n Jess Smith, theater of the place.
n Becky Steckler, how emerging technologies are changing cities.
TEDx is a series of talks about ideas, innovations and performances. In addition to the speakers, the event will feature several performers and chances for participants to connect with one another, organizers said.
The organizing team includes Kitri McGuire, Jeff Knapp, Lacey Dykgraaf, Beth Garcia and Anna Matzinger.
Tickets are $65 to $100. Tickets can be purchased over the Internet, attedxmcminnville.com.
Attendees at Tuesday's McMinnville City Club luncheon will be entered in a drawing to win two tickets to the TEDx event.
Mike Full of the Yamhill River Pleistocene Project will be presenting "In Search of Ice-Age Giants." The event is at 11:45 a.m. at the McMinnville Grand Ballroom.
To make reservations, email rsvp@maccityclub.org. See maccityclub.org for more information.