Norris Vern Merrill - 1935-2018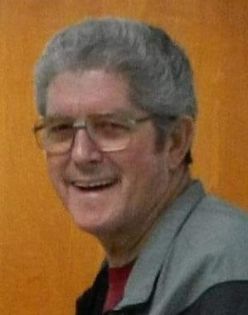 Our sweet Papa, Grandpa, Brother, family member and Friend went on his final journey to be with Jesus on Tuesday, June 26, 2018. This beautiful soul enriched our lives. He is our family treasure and a blessing to many.
Norris Vern Merrill was born December 14, 1935, in Hood River, Oregon, to Viola and Rolland Merrill. Papa grew up in Grand Ronde, Oregon, and attended Willamina High School. After high school, he married, had two wonderful children, and then joined the Army on June 25, 1958, until June 24, 1964. He remarried on December 30, 1970, Karen (Schiermeister Holmes) Merrill, and gained two more children. He was a hard-working man his entire life and retired from Taylor Lumber Company in Sheridan. Always willing to lend a hand to anybody, he proudly served on the Veterans Special Event Board, Grand Ronde Veterans Honor Guard, Rodeo Committee, and volunteered at the Grand Ronde Food Bank for many years. He was a member of the Sheridan Church of the Nazarene. He has been described as a kind and patient man, always with a smile, loving to joke around with others, with a fantastic sense of humor. He was all this and much more.
He leaves behind his sisters, Alice Merrill and Mary Lou (Joel) Neal of Portland; his children, Laura (Mike) Kutsch and Richard (Kim) Merrill of Dallas, Tim (Nancy) Holmes of Grand Ronde, and Connie Holmes of Sheridan; eight grandchildren; 16 great-grandchildren; and three great-great-grandchildren. We will carry this great man forever in our hearts.
He was preceded in death by his parents and his wife, Karen Merrill. We will celebrate his life at 2:00 p.m. Saturday, July 7, at the Sheridan Church of the Nazarene. Pastor Kerry Lumley, a family friend, will lead us in remembrances.
Our family expresses gratitude for those caring for him at Brookdale Assisted Living in Monmouth, Dallas Retirement Village Health & Rehabilitation Center, and Willamette Valley Hospice. The Dallas Mortuary Tribute Center is caring for the family. To leave a message or memory, please go to www.dallastribute.com.