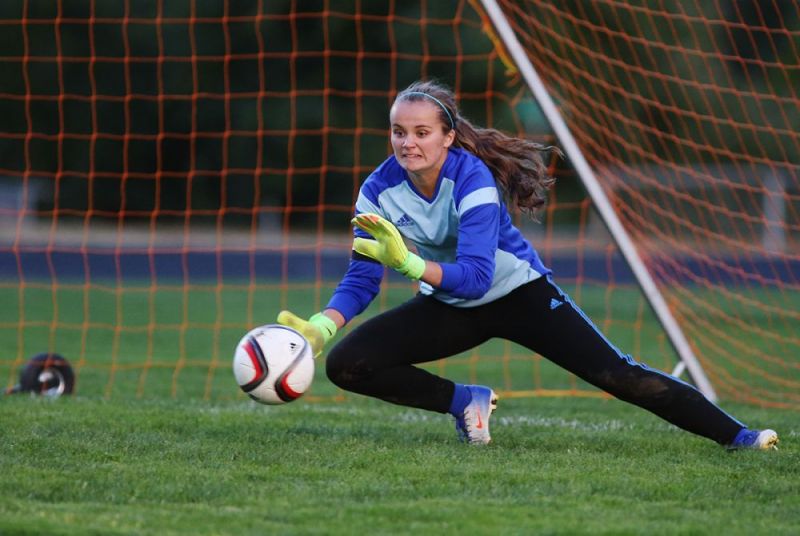 Tigers shutout at home, fall 2-0 to Huskies
YAMHILL – Despite a sturdy effort from the backline and several spectacular saves from goalkeeper Sage O'Loughlin, the Yamhill-Carlton Tigers' girls' soccer team dropped a 2-0 result to Oregon West Conference foe North Marion.
Y-C's defensive core, led by center backs Megan Gaibler and Sadie Horne and defensive midfielder Josie Wright, shutdown the Huskies offense most of the match. O'Loughlin came through with six saves in the first half to keep the contest knotted at zero.
Unfortunately, with the high volume of shots North Marion fired in the second; it was only a question of when, not if, the visitors would score a goal.
That moment arrive in the 43rd minute as North Marion's Hailey Welch uncorked a 25-yard blast which sailed over O'Loughlin's outstretched arms and nestled into the far post's netting.
Ten minutes later, the Huskies added an insurance strike as Mya Hammack slotted a perfect pass into the box to an onrushing Mar Del Verastegui, who used a slight deflection to guide the ball into the back of the net.
Over the remaining thirty minutes, Y-C found little operating room in the midfield, and failed to adequately challenge Husky keeper Alex McArthur.
The Tigers initiated one final push in the last two minutes with Kjersti LeClair bombing forward on the left wing. She created a few chances, but Y-C couldn't get any shots on goal to swing momentum.
Y-C (2-3, 0-2 OWC) looks to bounce back next Tuesday as it hosts Stayton at 6 p.m.