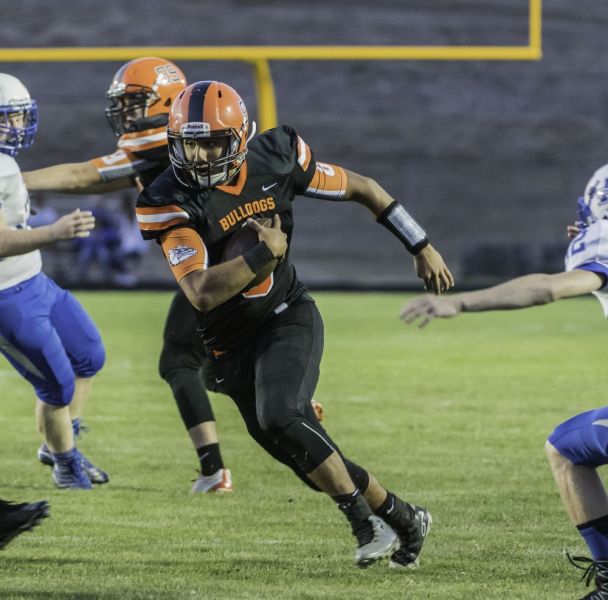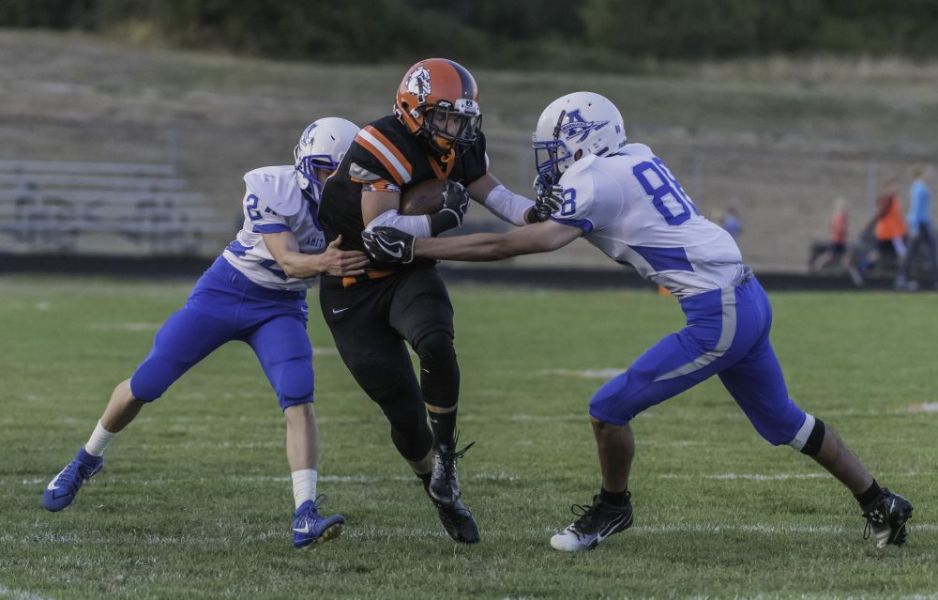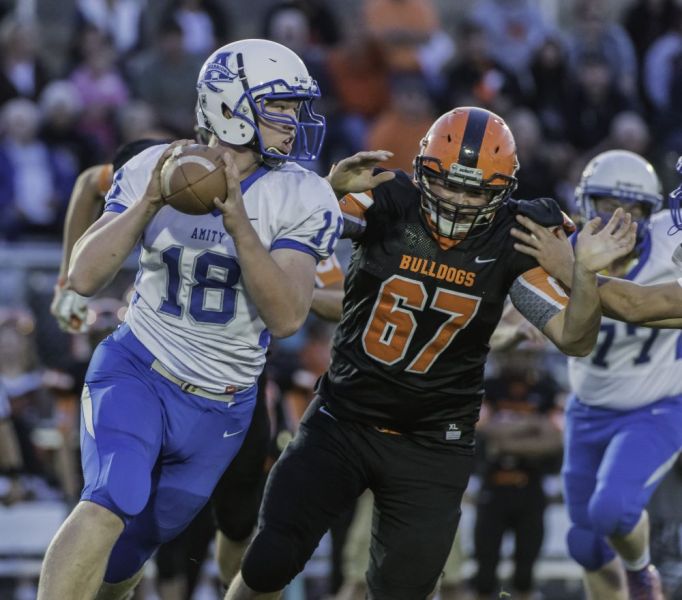 Bulldogs triumph 16-13 over Amity; remain tied for first in WVL
WILLAMINA – Tonight's Class 3A West Valley League showdown between Willamina and Amity resulted in a crucial 16-13 victory for the Bulldogs. Willamina's triumph over the Warriors keeps the 'Dogs in first place in the conference, tied with Santiam Christian and Dayton.
Colton Doane played the hero for the home side. With 1:06 remaining and the Warriors driving, his leaping interception of Amity quarterback Tyler Parr sealed the monumental win.
Parr was intercepted three times, once by Kaleb Reid and once by Ian Bruckner. Bruckner's pick also proved pivotal as Amity attempted a comeback with 2:08 left in the fourth.
Brad Milton led the Bulldogs offensively, completing a touchdown pass to Abel Vanecek for the opening salvo then scoring the game-winning TD on a two-yard rush in the third quarter. Late in the match, he partnered with Bruckner on five completions for 63 yards.
The Warriors benefited from running back Brian Hatch's spectacular first half. He compiled 138 rushing yards on nine carries, including two second-quarter touchdown runs, the latter an 85-yard go-ahead score with 1:36 remaining.
However, Hatch suffered cramps during a majority of the second half, and the Amity offense failed to threaten without his dynamic presence.
Willamina's (3-0, 1-0 WVL) schedule doesn't get any easier from here. It travels to number-one ranked Santiam Christian next Friday for a 7 p.m. contest.
Amity (2-1, 0-1 WVL) aims to bounce back with a non-league home match against Clatskanie next Friday at 7 p.m.