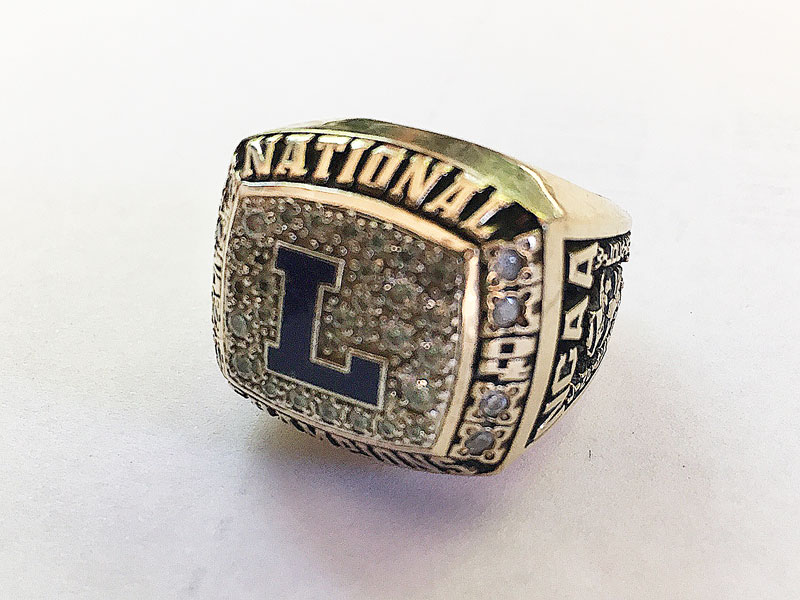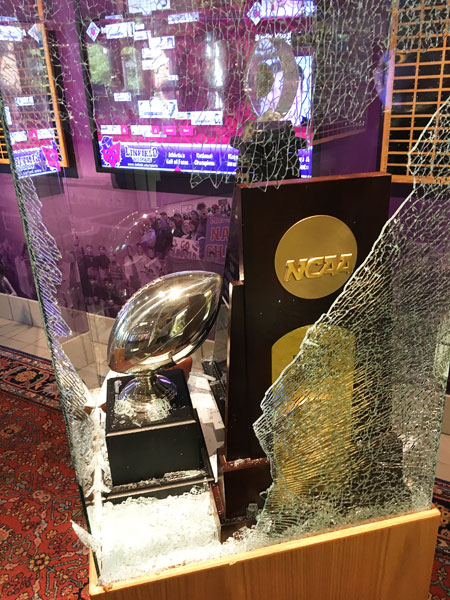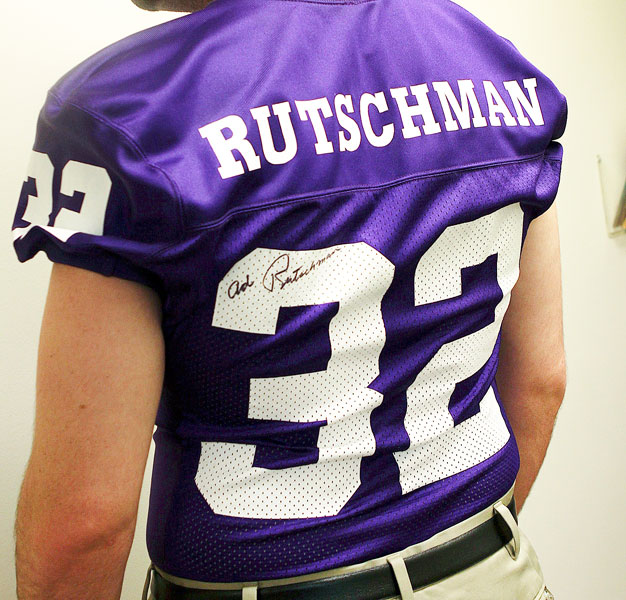 Historic Linfield jersey and ring stolen
Ad Rutschman's Linfield College football jersey and a 2004 NCAA national championship football ring were taken in a late Saturday or early Sunday break-in at the college's Health & Human Performance Building.
The initial response was issued from College Public safety, which called in McMinnville police, according to Scott Nelson, director of communications and marketing.
Entrance to the building was gained through an unlocked classroom window. It occurred sometime between 6 p.m. Saturday and 7:45 a.m. Sunday.
Athletic Director Garry Killgore discovered the burglary when he arrived Sunday morning for a workout. He found a glass display case smashed, furniture strewn about and the jersey and ring missing.
"Someone went to a lot of work for that jersey," Nelson said. "It was a two-person job.
"They brought wire cutters and they moved furniture. It was an intentional act to get that jersey. It was personal."
He said, "It's not clear to me why someone would want it. It's strange. Really, the only people who would be impressed with an Ad Rutschman jersey are those who would be outraged that someone took it."
Nelson said the items have a deep emotional connection for many Linfield alums, particularly football players and coaches, past and present. "They are emotional keepsakes," he said.
The 85-year-old Rutschman was a three-sport star at Hillsboro High School and continued to pursue three sports after enrolling at Linfield in 1950. He graduated with four letters each in football, basketball and baseball, and remains the football team's all-time rushing leader with 3,761 yards.
He went on to become a legendary coach. During his long and highly successful coaching tenure, he starting the football on its path to the longest winning-season streak in the history of collegiate athletics.
A successor of Rutchman's — Jay Locey, currently serving as head football coach at Lewis & Clark College in Portland — coached the Wildcats to the 2004 NCAA Division III championship.
Rutschman said, "Garry Killgore called me and let me know there had been a break-in and what had been taken. The thing that bothers me as much as what they took is why.
"What goes into the thinking behind it? That thinking process is not on track for a successful life. This is not the thinking of someone wanting to make the community proud."
Rutschman said he has no idea what someone would want to do with his jersey — or the championship ring, for that matter. "If they try to sell them, people will recognize them as stolen," he said.
Anyone who sees the jersey or ring or has information about the burglary should contact McMinnville police at 503-434-7307 or 503-434-6500.
Sports Editor Rusty Rae and reporter Starla Pointer contributed to this report.