Celebrating Day of the Dead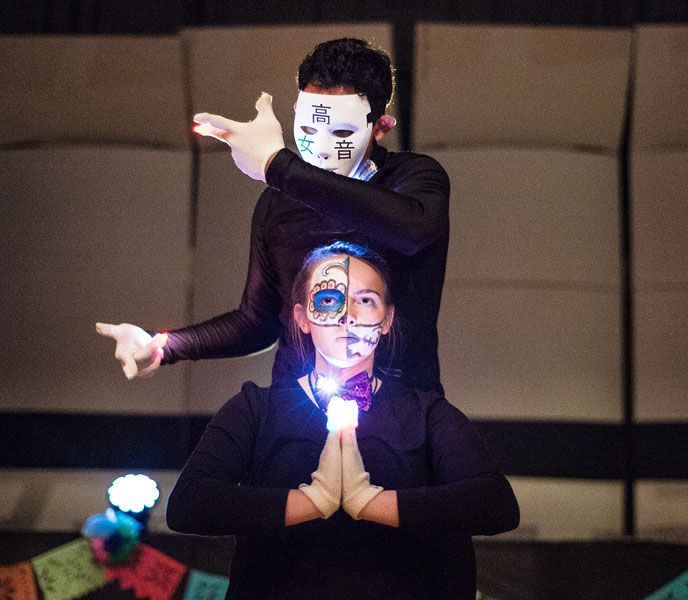 McMinnville High School's Grad Night Committee and the district's Hispanic Parent-Teacher Association hosted a combination Day of the Dead and Halloween event Saturday night. Proceeds went to the grad night party for the Class of 2017 and PTA activities.
The community center was decorated with traditional Day of the Dead symbols. The holiday, celebrated in Mexico on Nov. 1, honors ancestors.
Several dance groups performed during the dinner.