Turkey barbecue, booths, entertainment featured today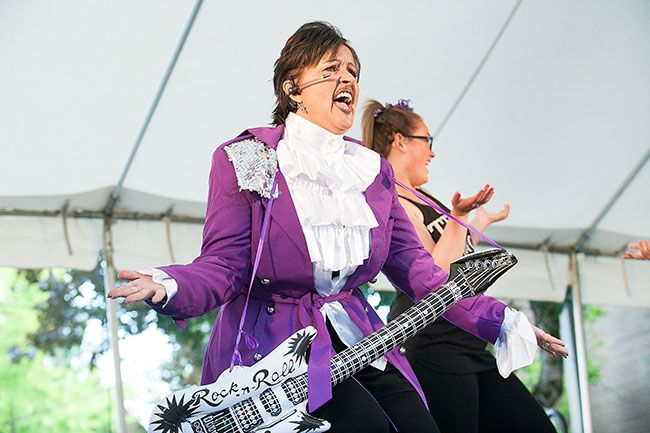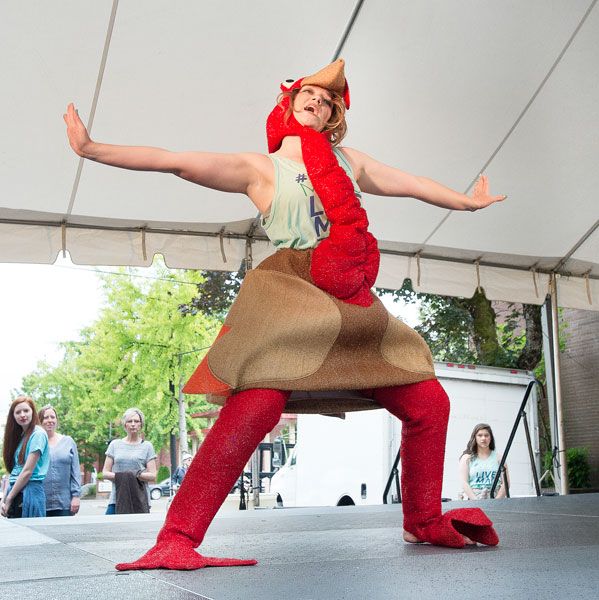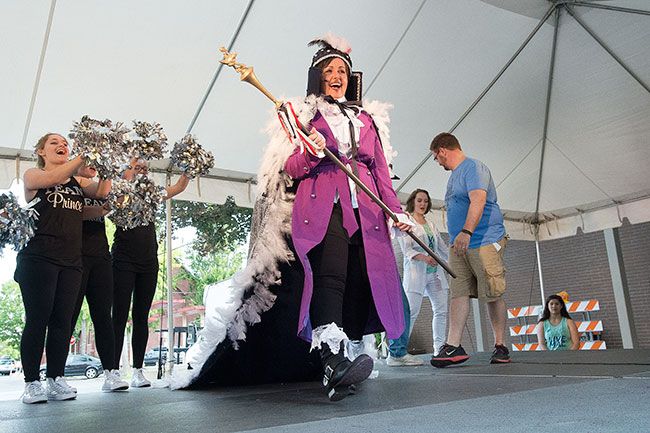 Turkey Rama continues today with the world-famous turkey barbecue, entertainment in both Wortman Park and the downtown area, carnival rides and more.
Carrie Schadewitz of the Willamette Valley Cancer Foundation was named 2016 Biggest Turkey Friday night. She will reign over today's festivities.
Crowds were sparse as Turkey Rama got underway Friday morning under cloudy skies. But the numbers swelled in the early afternoon as the sun came out and music, the carnival and other activities kicked into gear.
Spectators crowded around the main stage at 6 p.m. to see the lip sync contest, one of the most popular events at Turkey Rama. Casey Hostetler, representing Habitat for Humanity, won the event with a routine that included back-up dancers from the McMinnville High School Grizzly dance team.
But it was Schadewitz, dressed as prince, who won the crown. She placed second in the lip sync, but brought in the most money in donations to win the contest.
Staff and board members from Henderson House also competed. Proceeds from the friendly competition will be split between the three charitable organizations.
Turkey Rama turnout is expected to be even greater today. Highlights will include:
* Booths on Third Street, including one offering barbecued turkey halves.
* The big barbecue in Wortman Park, with musical entertainment all afternoon. Meals will be served from 11 a.m. to 5 p.m., or until the food runs out. Prices for the meal of turkey, beans and cake are $12 general, $5 for children and $8 for seniors.
* Entertainment downtown, including the Frank Messina Band and other local musicians.
* The carnival, with rides going until midnight. Rides also will be spinning Sunday on Fourth Street and in the Oregon Mutual Insurance parking lot at Fourth and Baker streets.
Downtown on Friday, pairs and trios of teens, older couples and families, many of them with strollers, perused booths offering a variety of goods: emergency information, jewelry, clothes, terrariums, air-brushed hats, temporary tatoos and other items.
"I'm just looking at everything," said Phyllis MacPherson of Grand Ronde, who was admiring the steel roosters and goats in front of Found Objects.
She and her husband usually stroll Third Street during the festival. They enjoy it -- once they've found a parking spot, which isn't easy, they said.
Becky Ponting said she also likes to visit the Turkey Rama booths. "It's an outing," she said. "It gets me out of the house."
This year, she strolled the street with family members, including several grandchildren. She carried granddaughter Heather's stash of prizes, which included a toothbrush, candy and a cardboard fire truck.
Another grandchild, Caden Kitchen, said Heather's fire truck came from the McMinnville Fire Department booth, which he also visited. "They told me 'Don't play with matches,'" he reported.
Turkey Rama-goers also snacked on kettle corn, shave ice or cotton candy, the latter offered by McMinnville High School's Grizzly dance team. Or they ate elephant ears from the Soroptimists or from another booth; giant corn dogs, apple slices or beer-battered cheese curds; gyros or sausage sandwiches; Asian noodles or other ethnic fare.
For the full story and more photos, please see Tuesday's print edition of the News-Register.