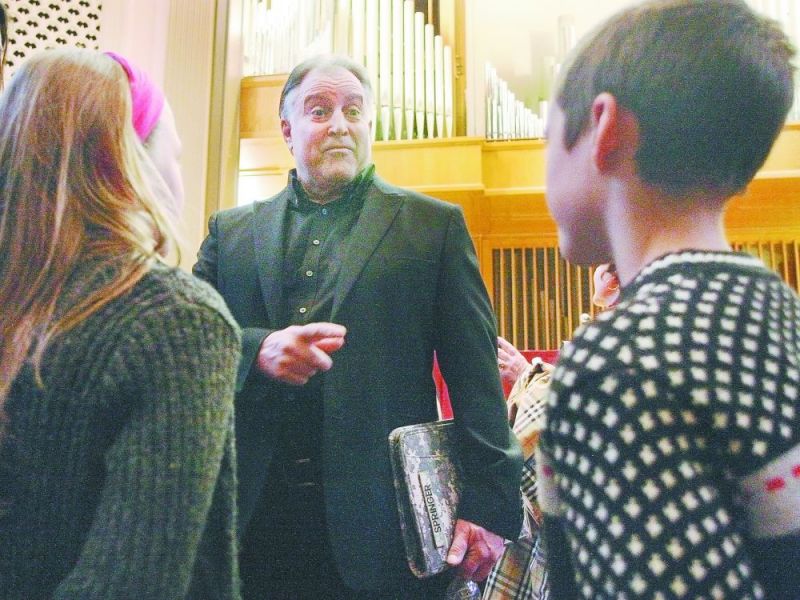 Commissioners urged to help calm Malheur tension
By late afternoon, law enforcement officials said only four occupiers remained and they had agreed to leave peacefully. Meanwhile, they had all roads leading in blockaded, preventing new arrivals from replacing the departed. However, none of that was apparent in the morning, when Carlton resident Sam Hill addressed the board.
Hill told commissioners that like-minded citizens have been streaming to Oregon in response to the Tuesday death of occupier Robert Finicum at police hands, in the course of arresting occupation leaders, and that is making an already dangerous situation even more so.
"The amount of FBI and federal agents and the amount of law enforcement that is out there, you stack that much law enforcement out there and that much civilian firepower together, there is apt to be one fool with a faulty (trigger) finger," he said. "All it takes is one bullet and you're going to have a massacre out in Burns. I'm asking you, ladies and gentlemen, today to reach out to ask for every peaceful measure to be taken."
Commissioners used the opportunity to discuss their personal political views.
Chair Mary Starrett blamed Finicum's death on mismanagement of federal lands by the Bureau of Land Management.
"It's important we understand what's happening to the American West and what happened to this man when he was shot and killed," she said. "It's important for us to do what we can, and I think that our county is behind efforts to let the BLM know, and the state know, that their management policies have resulted in devastation, and perhaps the death of this man."
Commissioner Stan Primozich said, "as sad as it is," the incidents in eastern Oregon have at least brought national attention to longstanding complaints about federal land management.
Commissioner Allen Springer urged Hill to research the "appeal to heaven" flag, saying, "I think a lot of our answers for justice start with the premise of that flag... I think it'd be fascinating for you, and give you a strategy, another angle in a strategy moving forward."
The flag was used by American colonists to symbolize their revolt against Great Britain, launched in 1776.
Hill responded by trying to return the conversation to his point — his fear that the situation in Eastern Oregon will turn violent.
"I hope that you guys can see that my strategy moving forward is a peaceful one," he said. "I think that there's going to be further bloodshed, in all honesty."
Commissioners thanked Hill for his comments. And Primozich assured him, "A peaceful resolution is by far and away what we all want."
Earlier, the commissioners unanimously approved a board order approving a special $4,000 "litigation fee" to the Association of O&C counties to help fund a lawsuit against the federal Bureau of Land Management over its failure to log state forests as heavily as the counties would like.
Commissioners also held an executive session to discuss a possible real estate transaction. They took no action in open session.