Sheriff's deputy involved in Highway 18 crash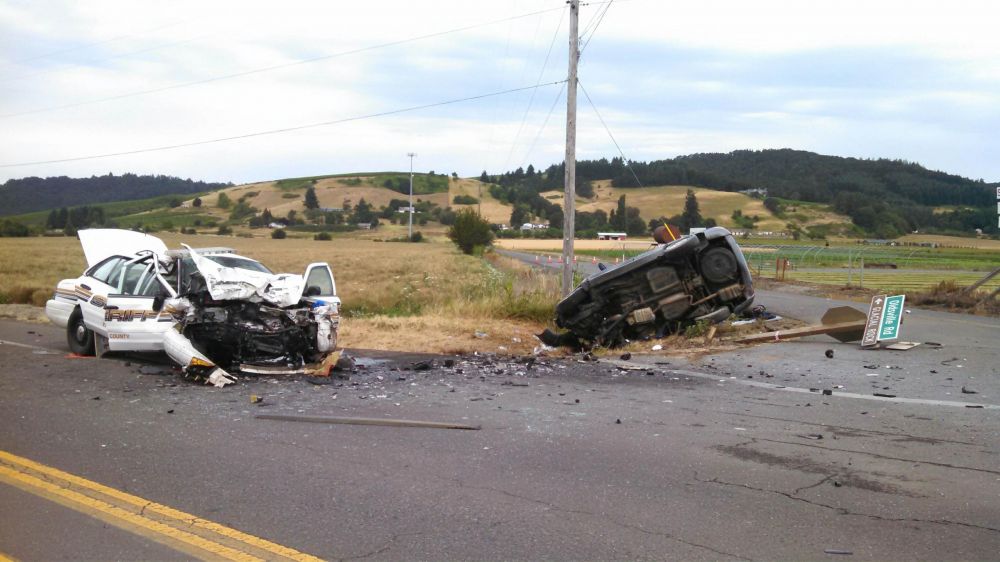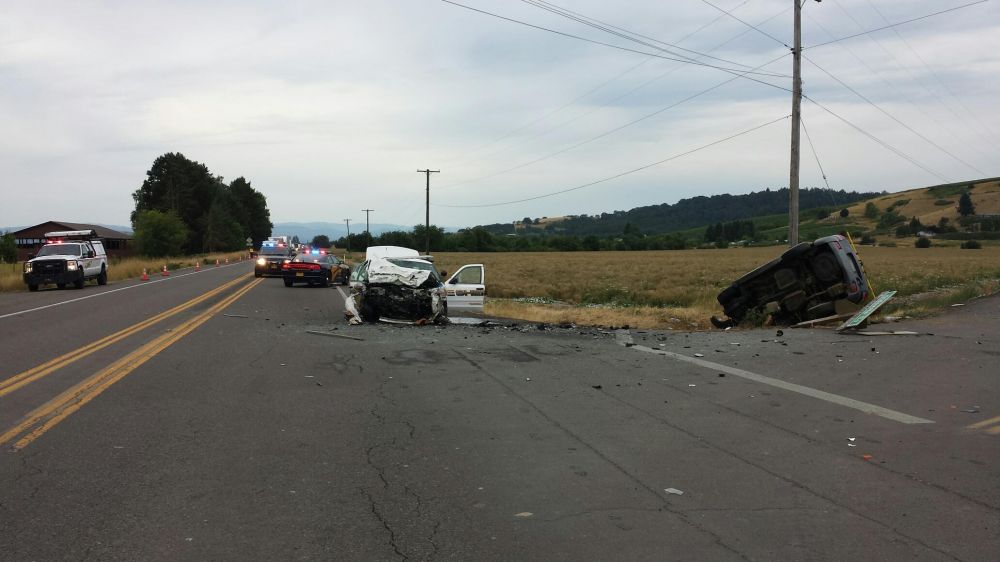 Yamhill County sheriff's deputy David R. Mills, 27 of Sheridan, who joined the force last year, suffered serious injuries Sunday morning when his patrol car was hit head-on a few miles southwest of McMinnville on Highway 18.
He was transported by McMinnville Fire Department ambulance to Salem Hospital, where he was said to be recuperating. "Deputy Mills is in good spirits and recovering, surrounded by friends and family," Sheriff Tim Svenson said Sunday night.
The driver of the other vehicle, Randy Dean Manns, 46, of Depoe Bay, also suffered serious injuries. He was transported by Life Flight helicopter to Legacy Emanuel Medical Center in Portland.
Sgt. Jesse Orosco of the Oregon State Police and Capt. Brandon Bowdle of the sheriff's office gave this account:
About 7:15 a.m., Manns drifted off the eastbound side of the highway in a 2006 Hyundai Santa Fe. He overcorrected, sending his vehicle careening into the path of Mills' westbound 2008 Ford Crown Victoria.
The Ford spun, but remained in the roadway. The Hyundai lurched into a roadside ditch at the Oldsville Road intersection.
Both vehicles were heavily damaged, and fire broke out in the engine compartment of the Hyundai.
Mills was responding to a call in Willamina at the time. Fellow deputy Tim Casey, providing backup, was about a minute behind.
One of the first to reach the scene, Casey pried the sunroof open on the Santa Fe, cut Mann free of his seat belt and pulled him to safety as OSP Senior Trooper Dan Davis extinguished the blaze with the help of several Good Samaritans.
"This was a tragic event, and I thank God no one was killed," Svenson said. "The swift action by all undoubtedly prevented further injury in an already serious incident.
"I am so thankful for all the assistance of everyone involved. I applaud deputy Casey and trooper Davis for quick action, which reduced further injury to the other driver."
The sheriff encouraged the public to keep both Mills and Manns in their thoughts and prayers. "This event is something we know could happen sometime, but pray every morning we go to work that it will not," he said.
Highway 18 was closed in both directions. An Oregon Department of Transportation crew detoured traffic for several hours while investigation was conducted and the scene was cleared.