An F.A.Q. guide to the NewsRegister.com website
Welcome to NewsRegister.com, where local news and information is easy to find and fast to use on mobile devices.
Do you have a question? Want to share your thoughts about the website? Email us.
A multi-use website.
Readers using mobile devices – phones and tablets – now make up nearly 40% of our audience. The site now is "mobile responsive," thus it recognizes what kind of device you are using and changes its display to suit your screen.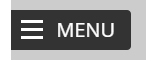 Where are all the links to other pages?
All key section and links appear under a "Menu" tab in the upper left corner of every page. Click on the Menu icon, slide your mouse over each topic, and additional links will appear to your right. Pick and click! We also have navigation boxes with often-used links displayed at upper-right of most pages.
Can't find the link you're looking for? Let us know if our site navigation system needs something to improve your experience. Email us, and tell us what we missed.
I can't read all the articles. Why do I have to log in?
NewsRegister.com is a subscription-based news site. We ask our print newspaper subscribers to pay for their content, and we do the same for online subscribers. Anyone who subscribes to the newspaper gets an online account for free. To log in, you must use your complete email address on file with and your selected password.
Some articles are available for everyone. We recognize our role as the primary news and information resource in the Yamhill Valley, so when public safety news or major events occur, we commonly make those articles "public" for all to see.
Click here to subscribe / renew.
For online account customer service, email our team.

Where do I log in as a subscriber?
Look in the upper right corner of any page. You should find this silhouette icon. Click the icon to enter your login email address and password.

How do I search your site? And what is the archive?
Anyone can search the website. There's a keyword search field on the top right of every page. Type in your search term, and see what you find. The website search includes articles from the past 12 months as they appeared on the website or in the newspaper. Remember: Many of these articles require an online password.
The Archive is a database of newspaper articles, as published, dating back to 1999. The archive content is available to subscribers only. Click here to search the archive.
Not all pages work well on my phone?
That's correct. Some content on our site is provided by "3rd party vendors," and they decide how their sites perform on tablets and phones. We're actively encouraging each 3rd party vendor to upgrade to better deliver information to you.