Ruth Dorothy Rezek Salisbury Everingham 1917 - 2023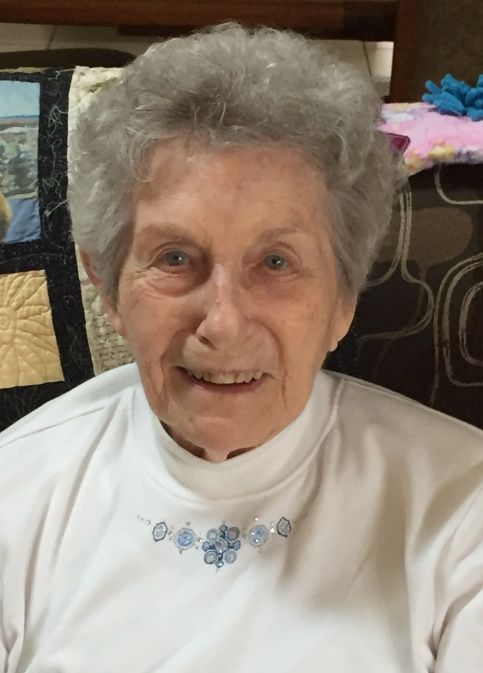 Ruth Dorothy Everingham peacefully passed away on Sunday, January 22, 2023, at the age of 105. Mom was born November 14, 1917, in Scotland, South Dakota, the daughter of James and Theresa (Sabatka) Rezek. Her father was a trained tailor and owned a dry cleaning shop.
She grew up in Scotland, graduating from Scotland High School in 1935. In 1936, she enrolled in St. Anne's School of Nursing in Chicago, graduating in 1939 as a registered nurse and class secretary.
She worked as a private care nurse in Colorado for two years. In 1941, Mom became a stewardess for United Airlines. At the time in order to be a flight stewardess, you also had to be a registered nurse. She was based in San Francisco. She flew in Boeing 247s for United Airlines for two years, primarily between San Francisco, Burbank and San Diego, California. Among her regular passengers were Art Linkletter (never drank coffee, only milk), Bob Hope, Jerry Colonna, Red Skelton, Mr. and Mrs. George M. Cohan and Edgar Bergen. She also met Eleanor Roosevelt on a trip in 1942 from San Francisco to Denver during World War II.
On July 10, 1943, she married Capt. Stanley G. Salisbury USAF. Together they had two boys, David Stanley Salisbury and Dennis Fax Salisbury.
Ruth married Donald L. Everingham on February 5, 1949, in Monterey, California. Together they had two boys, Guy Phillip and Donald Emmett. The family lived in Los Altos Hills and owned Don-Em Travel Center in San Francisco for 39 years. Together they traveled the world extensively, often away from home for weeks at a time.
Don and Ruth retired in 1985 and moved to Truckee, California, for six years where Don operated a cruise agency. She and Don were active hikers and cross-country skiers. She was always an active volunteer, and while living in Truckee she worked as a volunteer on the Truckee Historical Society's Donner Party excavation site.
They moved to McMinnville, Oregon, in 1991. Ruth collected recipe books from throughout the world, and then re-created their meals for our family. She was a life-long member of United Airlines Clipped Wings, and was locally active in the McMinnville Garden Club, the Newcomers Club, a local quilting group and a member of St. James Catholic Church.

She was preceded in death by her parents; sister; two brothers; and husband, Don. She is survived by her sons, David Salisbury (Caroline) of Oakland, California, Dennis F. Salisbury (Paulette) of Pleasanton, California, Guy Everingham (Vickie) of McMinnville, and Donald E. Everingham of Boulder Creek, California; five grandchildren; and 12 great-grandchildren.
Mom lived a "very" long and fulfilling life. Our family sincerely appreciates the genuine love and support provided to her by Maria, Scott, Nicole, Kathy, Vicki, Anita, Linda and Julie during the last years of her life.

The family will honor Ruth in the future with a potluck dinner of her favorite recipes.