Restraint motion will be filed in Wolfe murder case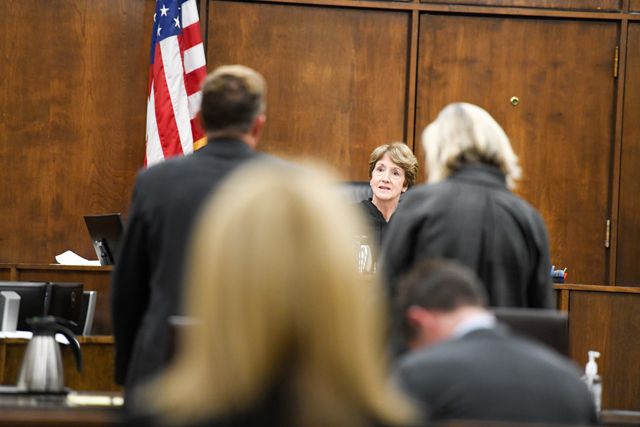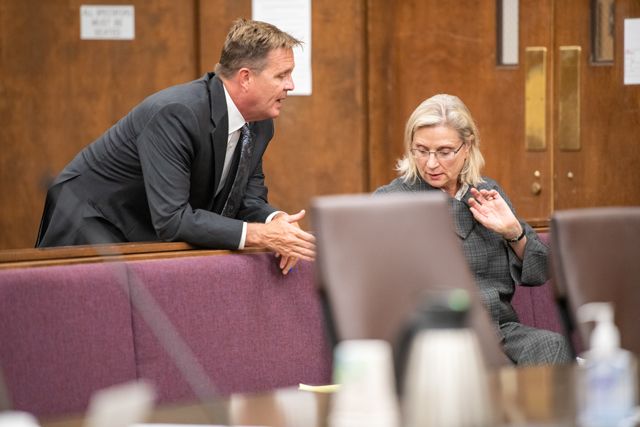 Attorneys for Michael Wolfe, charged with murdering Karissa Fretwell, a 25-year-old single mother from Salem, and her three-year-old son, William "Billy" Fretwell II, told Yamhill County Circuit Court Presiding Judge Cynthia Easterday Wednesday they will file a motion to prohibit their client from being restrained when brought to court for appearances.
Wolfe, 52, of Gaston, and Billy's biological father, has been indicted by a grand jury on three counts of aggravated murder — one of which constitutes domestic violence — and two counts of first-degree kidnapping. He is lodged in jail without bail.
The defendant made a brief video appearance, during which time his attorneys — Dianna Gentry and Patrick Sweeney of Portland — and Deputy District Attorney Holly Winter raised some procedural issues with Easterday.
Winter stood in for District Attorney Brad Berry who is prosecuting the case.
The defense filed an earlier motion to "preserve evidence and notify the defendant of testing."
It estimates any testimony and argument on that motion would take about 20 minutes. Winter said the state is unlikely to object to the motion.
If a motion related to use of restraints is filed, Winter indicated the state, in all likelihood, would argue Wolfe should be restrained while being escorted to and from the location and during any time spent in the courtroom.
Ninth U.S. Circuit Court of Appeals rulings require judges to conduct an evaluation and adopt findings before having defendants brought to court in belly chains/handcuffs, leg irons or other restraints.
The belly chains/handcuffs and leg restraints are used in Yamhill County.
All of Wolfe's court appearances to date have been by video from the jail.
Motions related to restraints and subpoenas will be heard by Easterday at 9:30 a.m. Monday, Aug. 5. The proceeding is scheduled to take 40 minutes.
A status hearing check on the case in front of Easterday was set for 8:30 a.m. Wednesday, Oct. 2.
The mother and son had been missing for about two weeks when Berry released the news they had been murdered, based on evidence gathered to that point.
Their bodies were found Saturday, June 15 in a heavily wooded remote area about 10 miles northwest of Yamhill. They were partially covered by debris on Weyerhaeuser property off a spur road.
Fretwell's cause of death was determined to be from a single gunshot to the head. Manner of death has been determined to be homicide. The cause of Billy's death has yet to be released.
Salem police Detective Anthony VanDekoppel wrote in a probable cause affidavit that only Wolfe stood to benefit from the "disappearance or criminal homicide" of Fretwell and Billy. Berry concurred, saying no one but Wolfe stood to gain from the death of the two.
Fretwell and Wolfe were previously engaged in a child support dispute.
A GoFundMe account — Justice for Karissa and Billy — that was established has raised $13,200. The goal is $25,000
A community service to celebrate their lives was held last Sunday afternoon at Nazarene Church on the Hill. Karissa's mother, Nyla Bales of McMinnville posted the following on the account's page:
"In my mind I see my daughter that called herself a big dreamer. She wanted to be an English teacher. The picture I see is a book of their lives with too many empty pages at the end. Too many chapters unwritten. I will celebrate their lives forever. I cannot fill those empty pages.
"Our family will move forward. No one can erase the influence they had on our lives and the lives of many of you. I wanted so much for their future. Advice: Don't wait, you never know when you do not get any more time to 'do it later.'"