Helene Dachslager Summerfield 1925 - 2023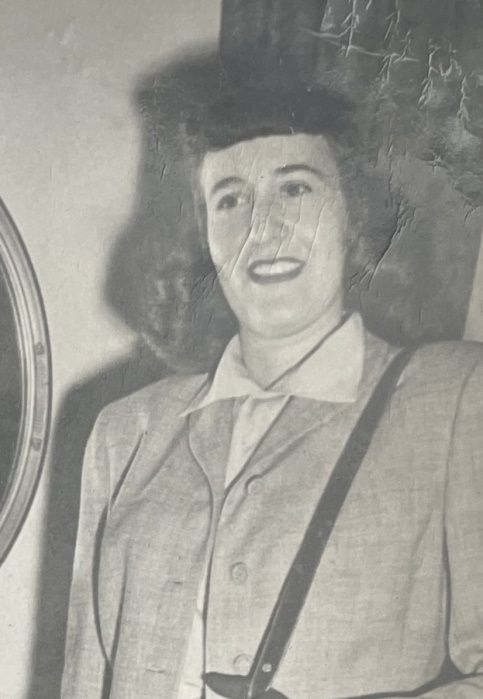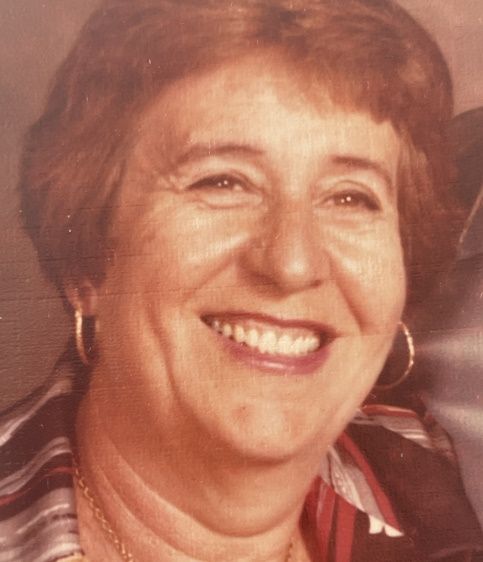 Helene Dachslager Summerfield was a woman of distinctive personality. Born July 13, 1925, in Baltimore, she attended Forest Park High School, where, like so many girls at that time, she was placed into the secretarial track. She worked for many years as a highly skilled secretary, excelling at speed typing and Gregg shorthand, before beginning a new career in the field of stock and mutual fund trading.

Helene became adept at moving her family of six each time her husband, Powell, was transferred as an electrical engineer by the U.S. government. Every two years, she helped the family make a smooth transition to new homes in Maryland, Washington, D.C., New York, Arizona, Tennessee and New Jersey, before retiring with Powell in Delray Beach, Florida, in 1979. After Powell's death in 1998, she relocated, first to South Carolina to be near her son Marc, daughter-in-law Anna, and their children, and then to Oregon to be near her daughter Ellen, and son-in-law Phil.

All who knew Helene were charmed by her sense of style, which included bling heaped upon bling, a wide assortment of baseball caps, and glitzy clip-on earrings. She could tell a good story as well as give a riveting extemporaneous speech. She wrote beautiful thank you notes, always adorned with decorative or whimsical stickers on the cards and envelopes. She was, by far, the best dancer and worst singer in the family. Helene was proud of her Jewish heritage, which was recognizable by the mezuzah on her front door and the Hanukkah menorah in her living room window. She also hung many wind chimes outside her homes.

Among the many old Hollywood movies she loved and knew well, "Gone with the Wind" had a special place; she collected Gone with the Wind memorabilia and often quoted Scarlett O'Hara. She enjoyed oil painting, focusing on lighthouses. A U.S. history buff, she knew all about the founding of the nation. And, in her later years, she wrote poems.

Like her own mother, Sarah, Helene was phenomenally lucky. She entered many contests (her philosophy was "If you don't enter, you can't win"), and she usually won. When a ticket was chosen from among thousands at a local grocery store for a $500 shopping spree, her name would inevitably be announced. She loved to travel to Las Vegas, collect her stash from the slots at Spirit Mountain Casino, and play all forms of poker.

Helene was delighted to spend her final years living independently in her cottage at Vineyard Heights Assisted Living in McMinnville, Oregon. This was the perfect place for her, and she greatly appreciated, and was very fond of, the staff there, as well as her new friends and neighbors. Her dry sense of humor, which never failed her even when she was ill in hospitals or rehabilitation facilities, endeared her to many. People simply did not expect a woman in her 90s to be wisecracking with them.

She is survived by her four children and their spouses, Glenn and Kim Summerfield, Gary and Shirley Summerfield, Marc and Anna Summerfield, and Ellen Summerfield and Phil Pirages; her grandchildren and their spouses/partners, Trevor and Anna, Jason, Aaron, Sarah and Adam, Matthew and Lindsey, Alec, and Cora and Andrew; and her great-grandchildren, Presley and Andy.

The family expresses special appreciation to Helene's dedicated, gifted, loving caregiver of many years, Nicole Van De Veere; to Nicole's exceptional team of experienced caregivers; to the excellent staff at Willamette Valley Medical Center and Hillside Skilled Nursing; to the wonderfully compassionate administrators and staff at Vineyard Heights; and to Dr. Amy Kalina and the fine staff at Serenity Hospice.

Remembrances in Helene's name may be made to the charity of your choice.