Diane Bolen 1959 - 2023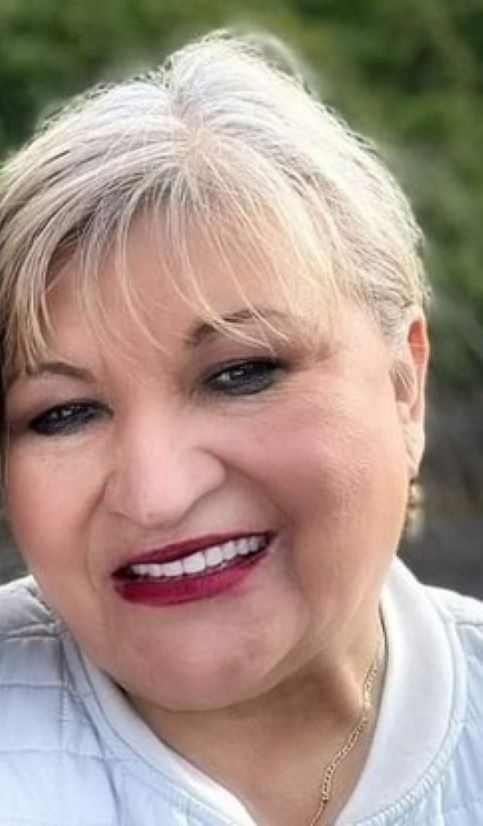 Diane Bolen, age 64, died May 2, 2023, while traveling abroad in Yalova, Turkey. She is survived by her husband, Candelario Olvera; five children, Jamie Colvin (age 46) of Boring, Oregon, Christina Gaona, (age 44) of Lafayette, Oregon, Noel Gaona (age 42) of McMinnville, Oregon, Jennifer Antonson (age 38) of McMinnville, and Kayla Bolen (age 34) of Lafayette; as well as her 11 grandchildren, Branden Bolen, Aaron Youngblutt, Adrian Bowerman, Travis Donnahoo, Isaiah Donnahoo, Dallas Bryant, Kyla Carl, Kaliah Carl, Donnavin Antonson, Izak Donnahoo, and Presley Bolen, who all made up entirely her whole world.
Diane Bolen is also survived by her five sisters and one brother, Norma Howard, Mary Gaona, Guadalupe Howard, Dora Going, Barbara Howard and Fernando Rocha. She was preceded in death by her mother, Maria Rocha; and father, Andress Rocha; her sister, Lydia Lenning; and brother, Andress Rocha Jr.
Diane Bolen loved listening to music and crocheting during her free time. She loved the outdoors, going camping at the Nestucca River during the summer with her husband, grandchildren and brother and sisters as much as she could due to her Indian heritage. She also enjoyed going to Siletz Bay beach and eating clam chowder at her favorite restaurant, Mo's Restaurant, on the boardwalk, and spending every 4th of July at the beachfront.
Diane Bolen is loved by many friends and family from everywhere. Viewing will be held from 3 to 7 p.m. Wednesday, May 17, 2023, at the Chapel of Macy & Son. Services will be held at 3 p.m. Sunday, May 28, at Freedom House Dayton Church in Dayton, Oregon.To leave online condolences, please visit www.macyandson.com