Barbara Jane Bannister 1931 - 2022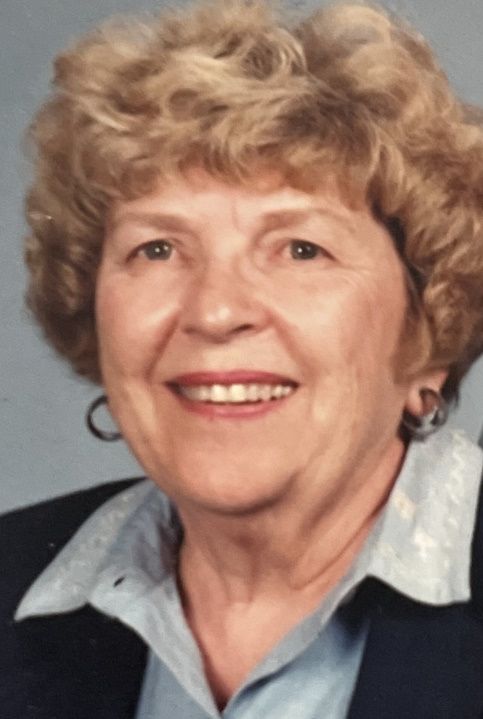 Barbara Jane Bannister, 91, passed away December 9, 2022, in McMinnville, Oregon. She was born May 14, 1931, in Beldon, Nebraska. Growing up, she lived in many places, Japan being especially memorable, and she would talk fondly of her time there. On June 6, 1952, she married her husband, Richard "Dick," in Battle Creek, Michigan. They had four children, Daniel, Robert, Lori and Eden. After some moving around, they settled in McMinnville, where they raised their family and lived out their lives surrounded by their loved ones.

Barbara went to the University of Nebraska but left to marry. She finished her degree at Western Michigan University. She loved Nebraska, the state, the school and the football: Go, Huskers! She had been a teacher in Michigan and when they moved to McMinnville, she taught and was a librarian at Memorial for 30 years. After her retirement in 1992, she jumped into another passion of hers: writing. She had multiple books published, both non-fiction and fiction. Barbara was proud to be an artist. Whether it was through song, playing the piano, writing or her many works of art, her creativity and artistry always shined through.

Family was especially important to Barbara. Spending time with her children and their spouses, her grandchildren and, eventually, great-grandchildren, was one of her favorite things. From the road trips, beach weekends, holidays to birthdays, games, plays and everything in between, many memories were made. Playing games was a favorite of hers, and she would never turn down a little friendly competition.

Barbara was lucky to have so many lifelong friendships. Friends were family to her. They raised their children together, took trips: Branson being a particular favorite, played cards and made life that much more fun. She will be missed by so many.

Barbara is survived by her children, Daniel (Maria) Bannister, Robert (Sharlene) Bannister, and Lori (Larry) Browning; nine grandchildren; 20 great-grandchildren; and one great-great-grandchild. She and was predeceased by her husband, Richard Bannister; and daughter, Eden (Rich) Faber.

A memorial open house will start at 1 p.m. Saturday, January 28, 2023, at the Chapel of Macy & Son Funeral Home in McMinnville.