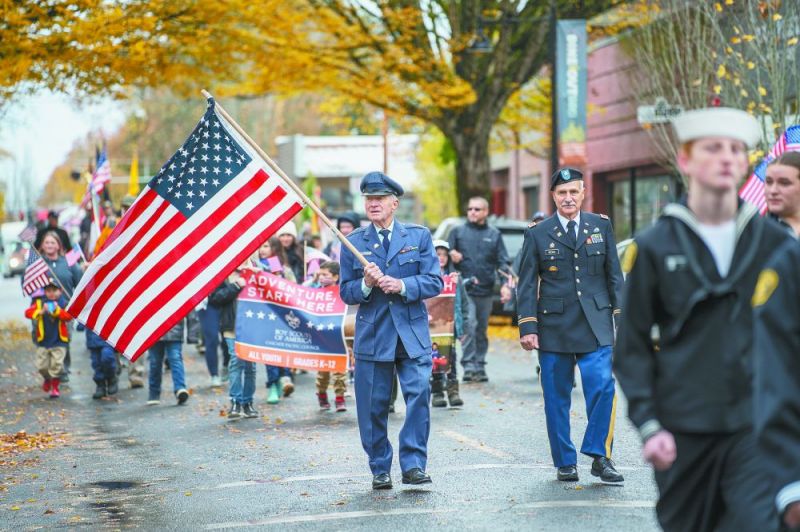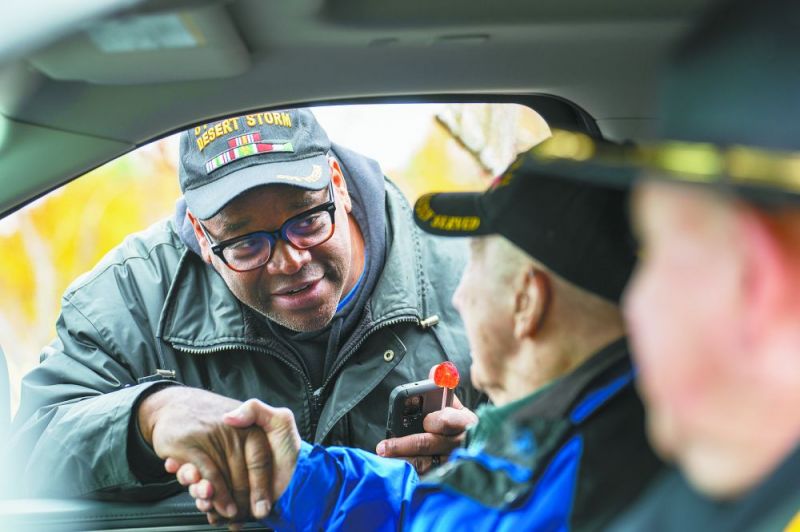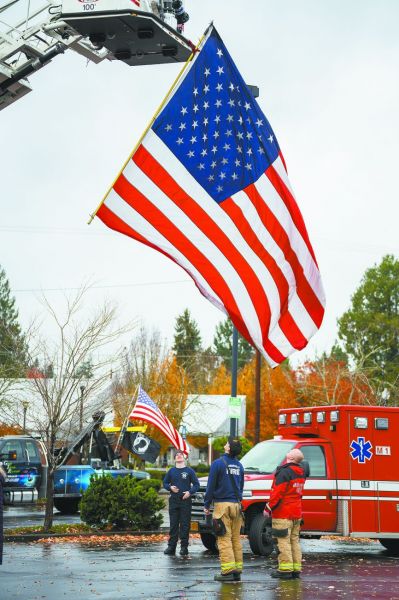 Parade, events honor veterans
Veterans of World War II, Korea, Vietnam and more recent times walked and rode down Third Street Saturday in McMinnville's annual Veterans Day parade.
Boy Scouts and other community groups joined in the parade, which also honored first responders.
Saturday dawned rainy and windy, and parade entries felt the damp as they lined up at Praise Assembly on the east end of Third Street. But the rain stopped as the parade began at 10 a.m.
Among the honored veterans was Byron Garoutte of Newberg, a World War II vet who served as grand marshal; Vietnam helicopter pilot Barry Brown, who walked the route with other vets; Air Force Capt. Al Peirish and Army Col. Mike Becker, retired commander of the base at Camp Rilea.
Peirish carried a large flag as he marched up Third Street. Many other entrants and spectators waved the Stars and Stripes, too.
And the McMinnville Fire Department suspended a huge flag above the Oregon Mutual Insurance parking lot, where the parade ended with a ceremony of honor.