Dump truck full of debris burns on Marsh Lane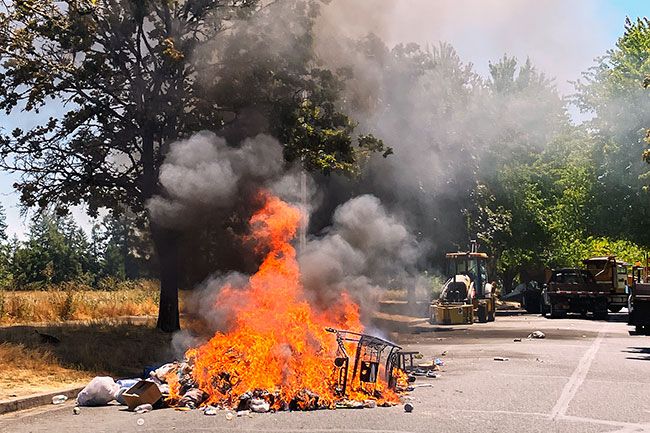 McMinnville Public Works was responsible for the cleanup effort in an area where bags of garbage and other debris had collected along the east side of the roadway that borders McMinnville Water & Light.
"Today's cleanup went very well up to the point something caught fire in the bed of the truck," McMinnville Police officer Tim Heidt said. "Bud Martino did an amazing job of dumping the refuse on the street, far enough away from the trees, so as to prevent the fire from spreading into the nearby grass field."
After the flames were doused, Public Works employees completed the cleanup effort in the area.
"It's difficult to say what caused the fire," Heidt said. A chemical reaction, friction from the backhoe or smoldering debris are possibilities, he said. "Regardless, the end result was no one was injured, no equipment was damaged and the fire did not spread into the adjoining property."