David Lee Willis 1927 - 2023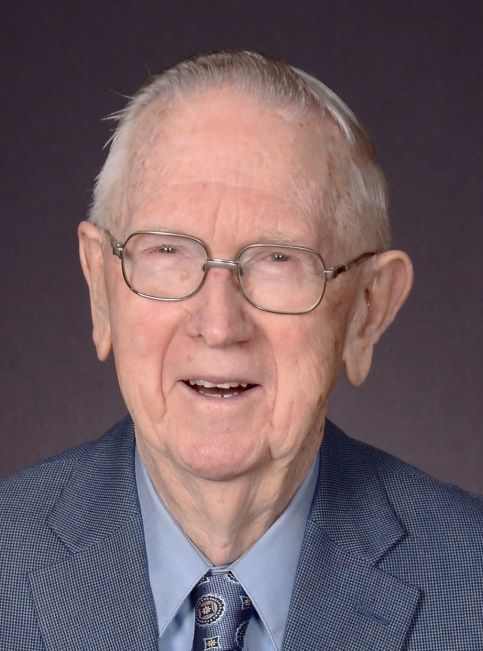 David Lee Willis passed away from a stroke on June 4, 2023, in McMinnville, Oregon. He was born March 15, 1927, in Pasadena, California, to Olan and Ida May (Lott) Willis. All his childhood was lived in the adjacent city of South Pasadena. His parents were separated and then divorced when he was an infant. He was raised for his first five years by his maternal grandmother while his mother supported the family. From age six, he and his mother lived independently while she worked in banking and later as city treasurer.
He received an excellent pre-college education in South Pasadena. As a high school sophomore, he made a Christian commitment and subsequently attended the Bible Institute of Los Angeles (now Biola University), from which he received a Bachelor of Theology in 1949, and a Bachelor of Arts in 1951.
David met his future wife, Earline Louise Fleischman, during his senior year at Biola. They were married in 1950 in her home church in Anaheim, California. Three sons were born to them: David Jr. (1952), Paul (1955), and Daniel (1957). In 1955, Earline contracted polio, which left her partially paralyzed. This, however, did not keep them from enjoying many travels together. When at home, David especially enjoyed working on his model railroad.
After attending Biola, he earned a BS in General Science from Wheaton College, an MA in Biology from Long Beach State College (now California State University, Long Beach), and a Ph.d. in Radiation Biology from Oregon State University, where he then taught until his retirement in 1994. In 1998, he and Earline moved from Corvallis to the Hillside Retirement Community in McMinnville. After Earline passed away in 2005, he married longtime family friend, Ruth Vincent, who survives him.
A memorial service is planned for 1 p.m. Saturday, July 8, at First Presbyterian Church of McMinnville. Memorial gifts may be sent to the Hillside Foundation in McMinnville or to the church of one's choice.
Full obituary may be found at www.macyandson.com.