McMinnville School Board: Towery and Reyes vie for Position 7 seat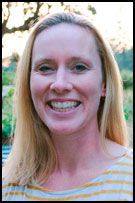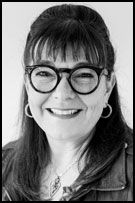 ---
The seat has been filled for three decades by retired nurse Janis Braich, who is retiring from the volunteer post.
Reyes, a licensed marriage and family therapist, is a mental health specialist with Yamhill County Head Start. She previously worked in the same capacity with Yamhill County Family & Youth.
She holds a master's degree in marriage and family therapy from George Fox University.
Her children go to McMinnville schools, and one is currently attending McMinnville Christian Academy.
Towery is a nonprofit consultant. Since moving to McMinnville, she has been clinic manager at Oregon Oncology Clinic, executive director of the Willamette Valley Cancer Foundation and development director with the Yamhill Community Action Partnership (YCAP).
She ran for the Yamhill County Board of Commissioners in 2022.
Earlier, she was vice president of development for Planned Parenthood of Southwestern Oregon, executive director of the Eugene Hearing & Speech Center and chief operating officer and development director of United Way of Lane County. She was president of the board for the Lane Transit District, as well.
She graduated from Chesterton High School and is married to McMinnville City Manager Jeff Towery.
Her son and daughter graduated from McMinnville High School.
Shellie Reyes
As a board member, Reyes said, she would be a team player as well as a link between the community, schools and those who influence policy. "A board member advocates for and engages the public in public education," she said.
She said she would bring to the board her skills as a decision maker and listener who could bring multiple perspectives to the table.
Reyes has worked in schools as a therapist as well as a parent volunteer.
As a mental health professional, she said, "I look at education from a mental health lens and can see how our decisions in a board meeting could affect our school system."
In the next four years, she said, she expects the board to deal with issues such as which curriculum will be used, which books will be allowed in school libraries, the safety of students and teachers, turnover rates in all schools, and low enrollment rates, along with prevention of fentanyl use and abuse.
Public education should be responsible for creating an informed society by giving everyone, regardless of background, a chance to learn, Reyes said. In addition, she said, it should "encourage our children to become critical thinkers to develop a healthy and productive workforce, and empower students to do their best to increase social mobility."
The Oregon Department of Education sets the standards for students, which Reyes called "a good baseline for educational standards." However, she said, she believes individual districts "should have autonomy in setting which curriculum is best for our kids" within those standards.
"I believe every district is different and has to meet the terms of those standards differently," Reyes said. "I think the state standard should be the low bar for our education, not the highest of our standards. We as a community should be able to surround and support our education system to exceed Oregon's education standards."
Reyes said she thinks Superintendent Brockett does "a great job" of communicating with parents through her newsletter and Parent Square. But she thinks communication to the wider community, including those who don't have children in school, could improve.
"Community members need to know what is being taught within the schools as well as plans to improve educational outcomes," she said.
In addition, she said, she would like "to explore taking more ideas and information from parents and teachers to make informed decisions on what is best for the kids in our community."
In terms of facilities, she said, she thinks there is not enough room in McMinnville schools and that the district has some of the highest class sizes in the county. "Cramming students into classrooms causes many problems including teacher burnout and low student engagement," she said, but "providing more space or more adults in the classroom would help alleviate some of those issues."
Athletic facilities are a mixture of "adequate spaces" and spaces in need of repair, she said. She would like to see sports programs increase so every student can find a place on a team.
She also called for partnering with the City of McMinnville to improve the swimming pool, which is used by student athletes as well as the community.
Reyes praised McMinnville's "committed hard-working teachers and administrators who are doing their best with the guidelines they have been given … everyone in our school district has our children's success at heart and they show up every day to prove it."
She would, however, like to see the district's academic standings improve. "We need to set our standards higher and address mediocrity."
Doris Towery
Towery called school board members "a critical link between the community and the district (who should provide) strong communication, advocate for students and provide transparency to the community."
They also should be strong advocates for students and public education, she said, and they need to evaluate district success and hold the district accountable.
As a board member, she said she also would be present and visible at school activities and functions, work for the success of all students, collaborate and stay informed.
"If elected I would be engaged in actively listening to the needs of parents, students, teachers and district staff to make sure we are thoughtfully including feedback into the decision-making process," she said.
In the next four years, she would expect the board to discuss future school improvements and the next bond measure. She also expects discussion of how to help students catch up following the educational losses that resulted from the pandemic; and how to reconfigure career pathways to better match future careers.
Public education should be responsible for helping students fulfill their diverse potentials, enabling them to become well-rounded individuals and preparing students to become good citizens and productive members of society, Towery said.
In addition, she said, "fostering democracy as a critical piece." She quoted Thomas Jefferson: "An educated citizenry is a vital requisite for our survival as a free people."
Towery said curriculum and performance standards should be set by teachers and education experts. In addition, she said, "parents need to work together with teachers and experts to decide what is best for our kids."
"Politicians shouldn't dictate what our teachers teach," she added.
McMinnville School District has done a good job with communication, Towery said, noting that the superintendent sends out a regular newsletter, engages parents and students in surveys and, along with the board, has worked to be visible and present in the community.
"As a parent in the district, I always felt informed and engaged. I felt there were plenty of opportunities to offer my opinions and to hear what the district was doing to help our kids be successful," she said.
Towery noted that the district has a long-range facility plan, updated annually, that addresses current and future needs. "We do need to ensure that our classrooms are not crowded, as well as planning for space and resources for our kids to be successful," she said.
She noted the recent joint meetings about facilities between the board and the McMinnville City Council, pointing to the opportunity to look into improved sports/outdoor facilities for the community.
"If needs arise, our district has done a thoughtful job of engaging the community, planning for and potentially going out for a new bond measure to replace the retiring one," she said. "This has been a way to continue funding without adding additional new taxes."
Towery said she believes the school district has "a critical need" to focus more on access to mental health services in order to support students and teachers.
"I think we have an excellent school district and the outcomes we are seeing with our kids' success and graduation rates speaks to our community putting a priority on our children," Towery said. "Our school board and district walks the talk. We place the priority on helping all of our kids to achieve their full potential and our report card demonstrates that."