New building will hold health-related offices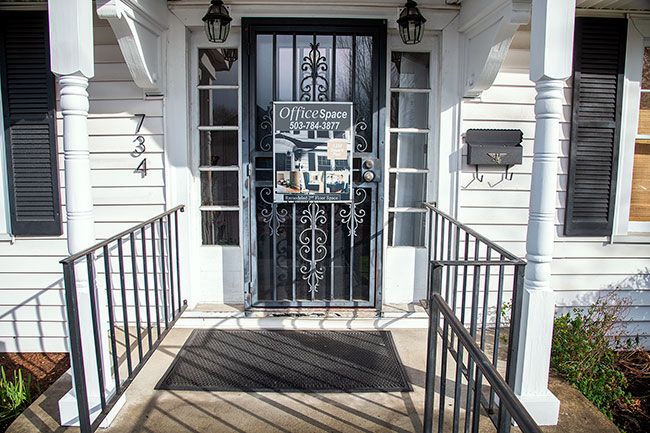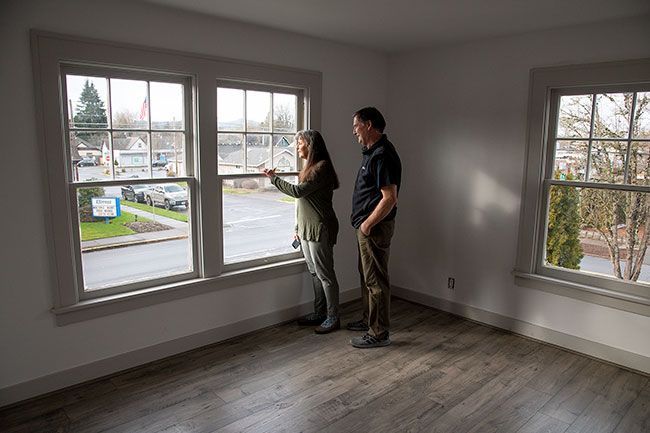 The big, old house at 734 N.E. Baker St. is more than just a building that's been converted to office space, at least for Doug and Sally New.
It's a place that holds fond memories — and some souvenirs — of Doug's parents, the late Don and Lea New. That is why they are remodeling it to create health care offices.
"We're trying to keep their legacy alive," said Doug, who came to McMinnville in 1969 with his parents and two brothers, Don and David.
With her sons growing up, Lea became involved in her new community and helped found the Gallery Theater community theater program. She also returned to college to study nursing.
After graduating from Linfield, the new nurse started Health Dynamics, McMinnville's first home health agency, in the 734 N.E. Baker building. Lea, who died in 2013, also started a local hospice program and raised awareness and funds for it through many efforts, including participating in — and winning — the annual Biggest Turkey contest.
Don was his wife's biggest supporter. In addition to his own career with Evergreen Helicopters, then his own helicopter company, he oversaw the business side of Health Dynamics.
He had a variety of hobbies, including restoring Model T cars and playing poker or cribbage with his buddies — something he did in the generous garage behind the Health Dynamics office.
"This was his man cave," Doug said, recalling that he played cribbage with his father until just a few days before he died of COPD and cancer on Feb. 2, 2021.
The elder New also used the garage as the office for his helicopter business, Aero Planning International. For many years, the company held the contract to supply aircraft for the Life Flight helicopters program.
Don New used the garage to store business records as well as pieces from his decades-long collection from decades in the aviation industry.
Doug described numerous model helicopters and planes, along with cars, plus books about helicopters, jets and other aviation-related topics. "We've found so many things here," he said.
A 1974 graduate of McMinnville High School, Doug met Sally at the University of Oregon, where both students were active in Young Life. Although they've lived in the Portland area, they visited McMinnville and his parents frequently over the years.
When they inherited the former Health Dynamics headquarters, Sally said, "We weren't ready to let go" of their good memories of the elder News.
They decided to give the building a facelift and offer it as office space for a wide variety of health- and wellness-related professionals: psychologists, doctors, etc. As of mid-February, three of the building's rooms had already been rented to a counselor and two estheticians, one of whom calls their business "The Junke Yard."
The couple had done DIY projects before they started modernizing the building, which was built as a house in 1920 and remodeled for Health Dynamics in the early 1980s.
But this was their biggest undertaking, they said.
They tore the downstairs bathroom down to the studs, in the process discovering evidence of a fire that believed to have happened before the News owned the place. They installed new walls, ceilings, doors and lights.
They tried to keep the remodeling project true to the home's period appearance. In some cases, though, they compromised, using ADA approved door hardware, for instance, rather than 1920s knobs.
Doug and Sally New completed the first floor spaces in 2022 and started advertising three rooms. This month, they were just finishing the five rooms upstairs.
"Dad was a business person," Doug said. "He would have appreciated this."
For more information about the offices available in the New Building, send email to inquiry@thenewgroup.com.